Activision Blizzard's 2018 annual report gives investors an insight into the company and

its performance. In seeking a more digestible and attractive version of the

annual report document, this speculative microsite lends a look at the key data and talking points. All designed while synergizing multiple brands and leveraging interaction as a tool for data emphasis and retention.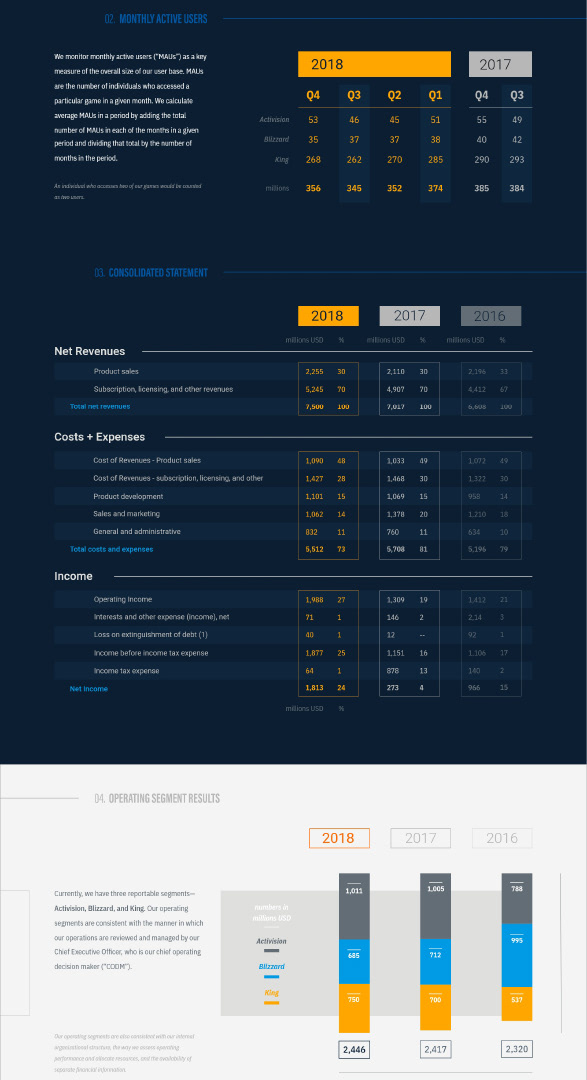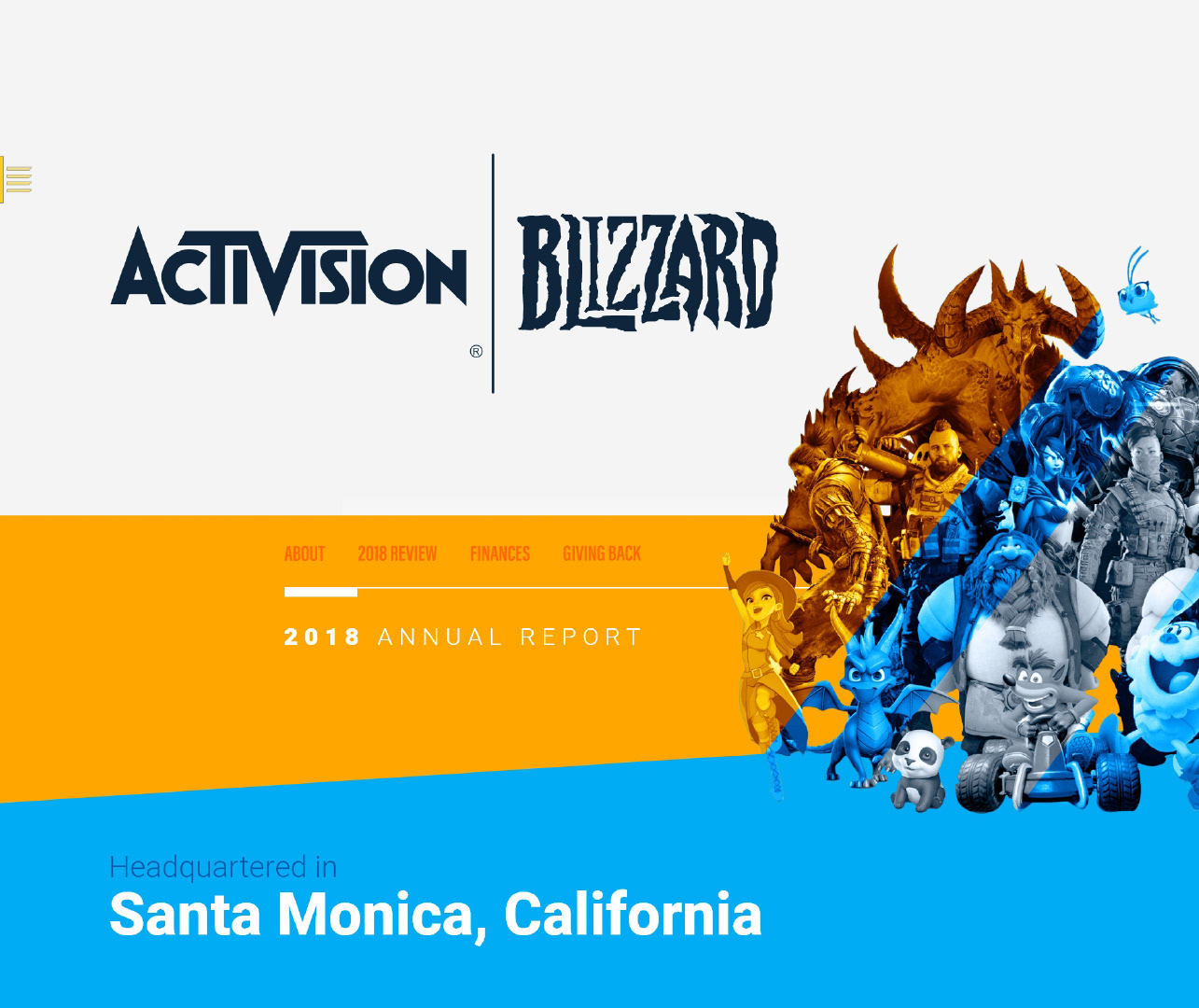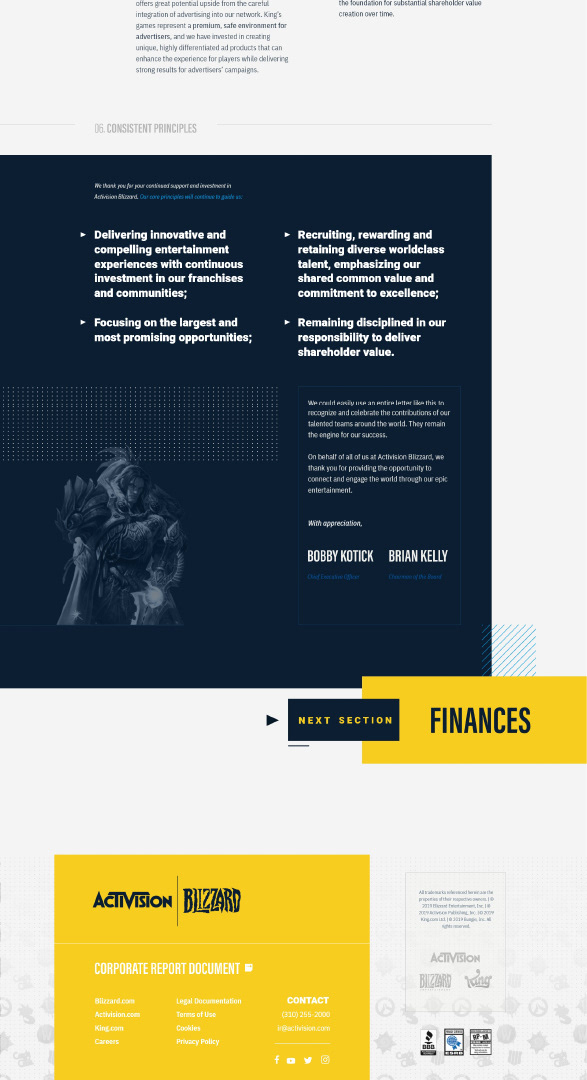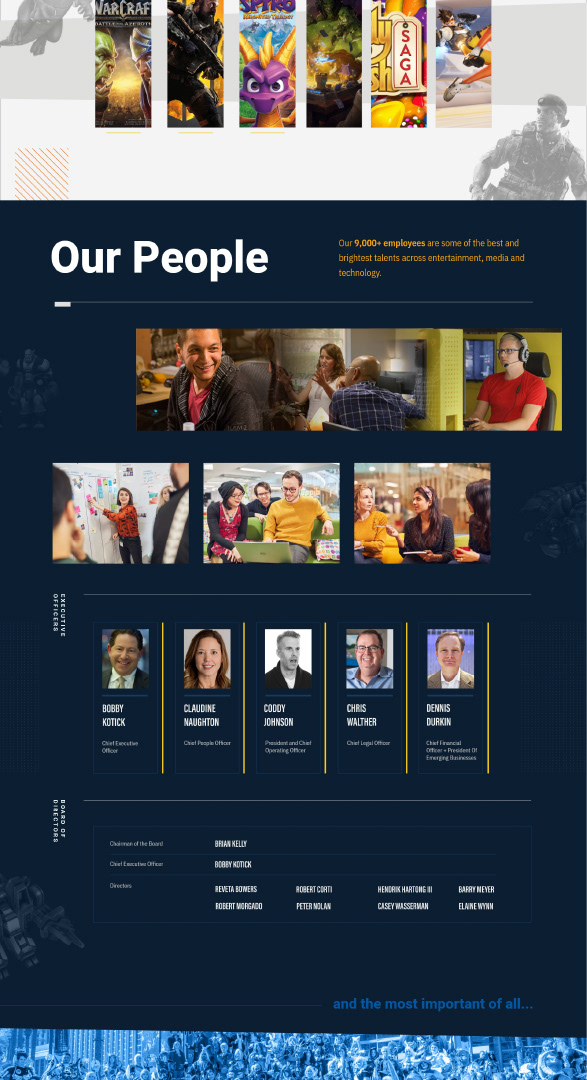 Take the content of a burdensome,

148

page PDF and create an enticing microsite that maintains both the critical points and three main brands of Activision Blizzard.
The th
ree subsidiary companies each carry unique brands. Activision brings realism or grungy titles while King's provides family friendly visuals. Blizzard dabbles in both of these while focusing on stylization and a larger-than-life energy.

Kept a linear experience familiar to those who would otherwise  be browsing a reports. Alternatively, the user can use the hover-based navigation menu to quickly reach the page most important to them.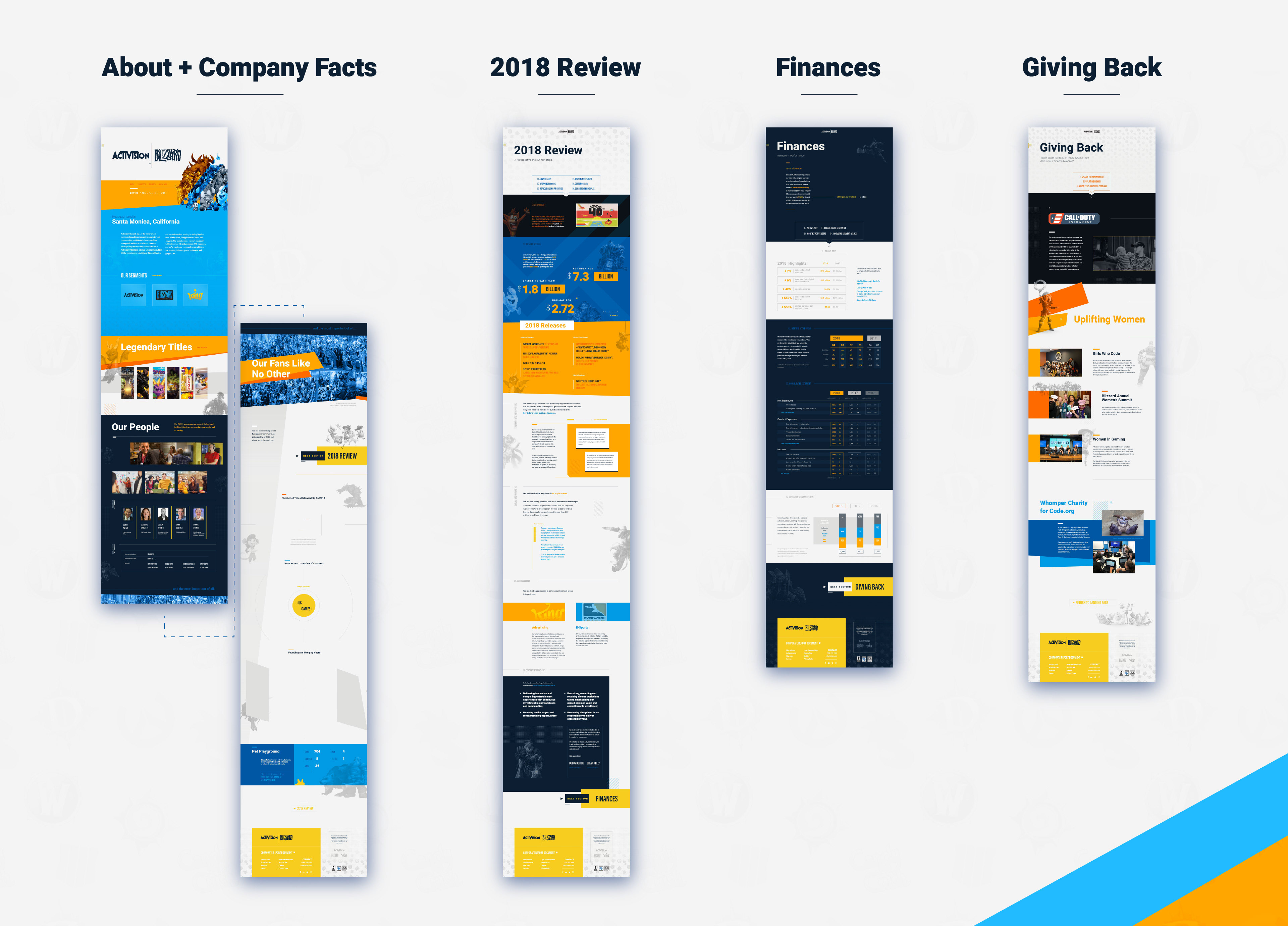 Each interaction was designed to keep the user engaged and give responsiveness. Interactivity also enabled some data to be optional or more intuitively displayed.