Covet's complex, transportative instrumentals are illuminated in this redesign of the math rock trio's album Effloresce. Expanding the original packaging, scanning an included mini-print enables a speculative AR feature for Spotify.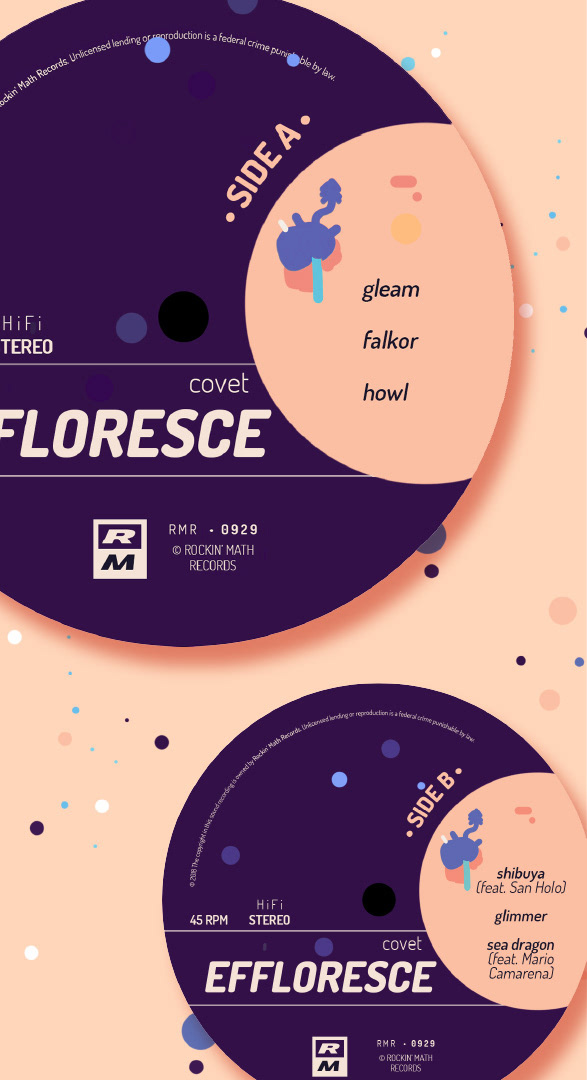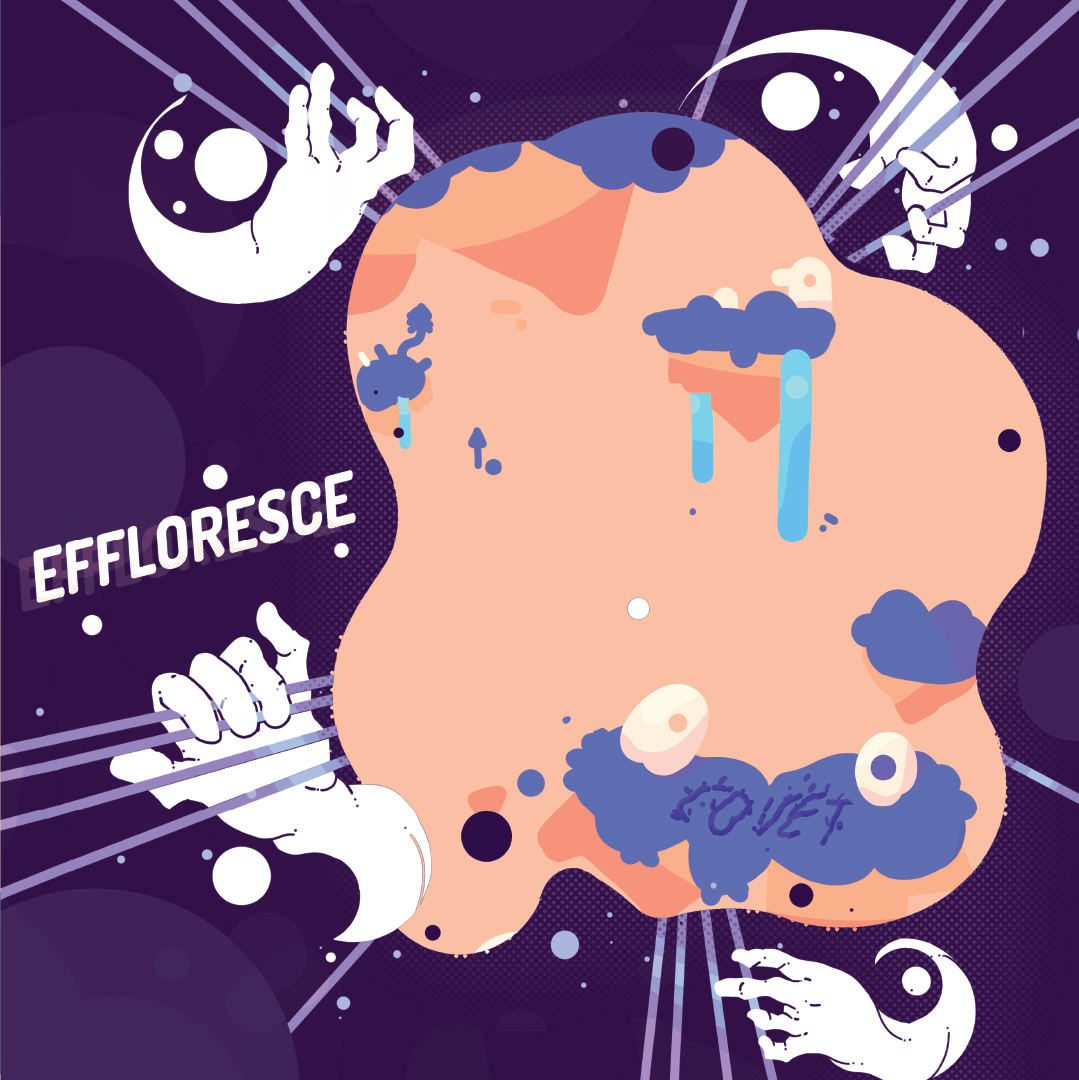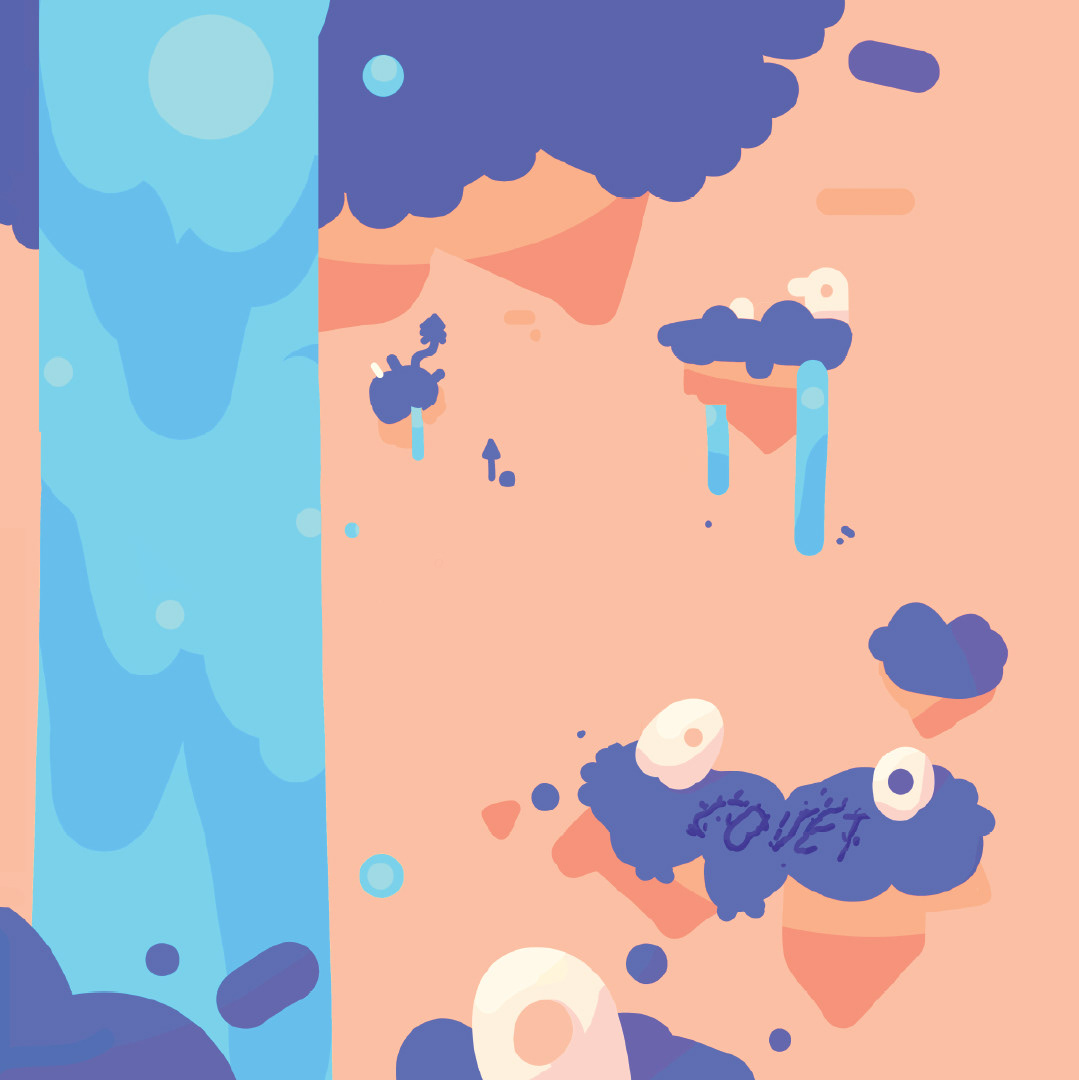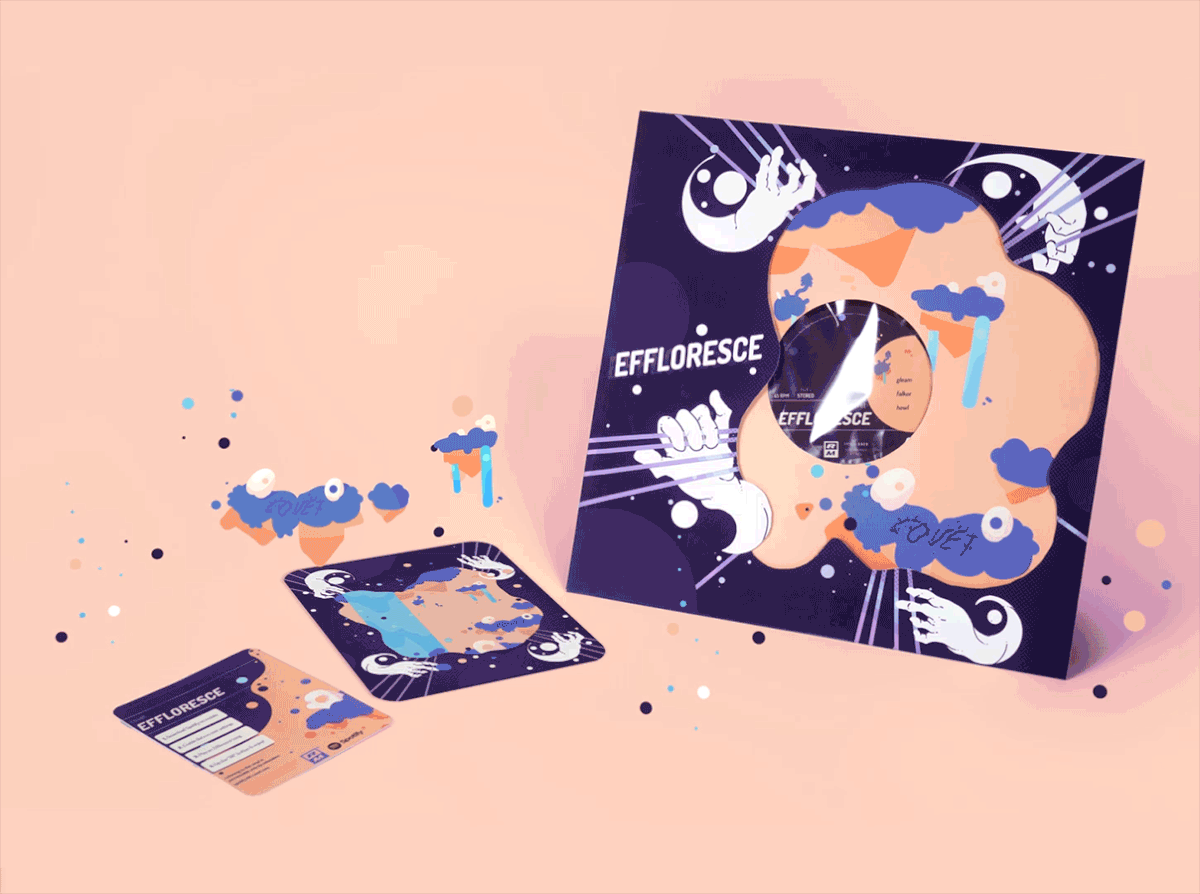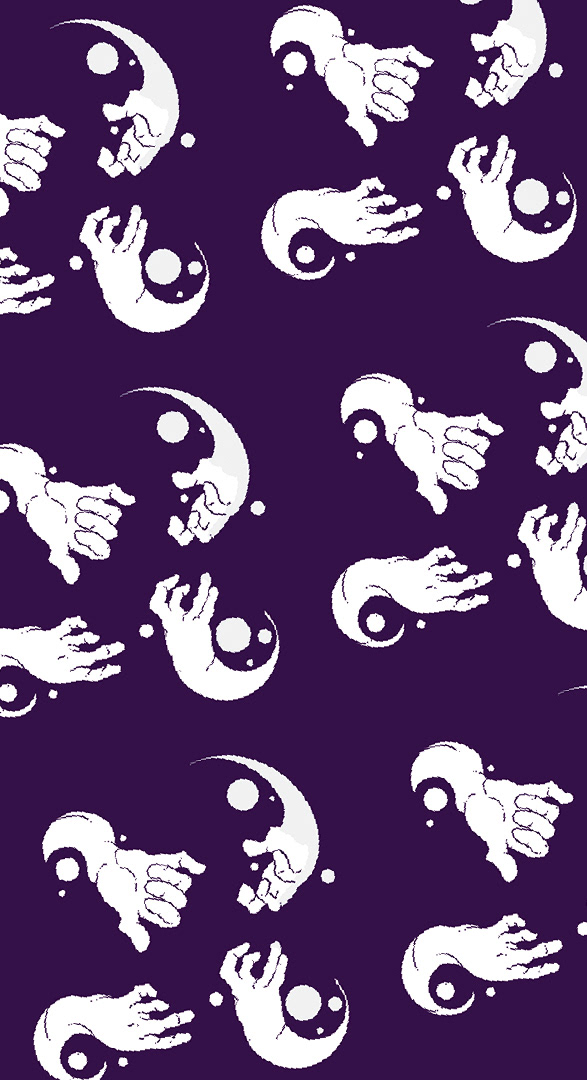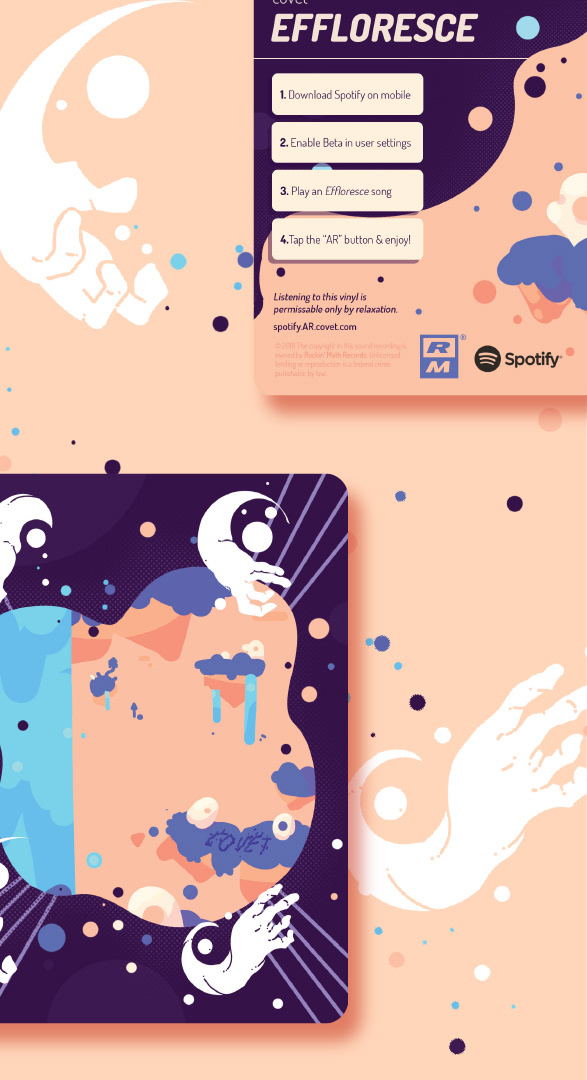 Interpret an unfamiliar, instrumental music album through a redesigned and extensive visual system.​​​​​​​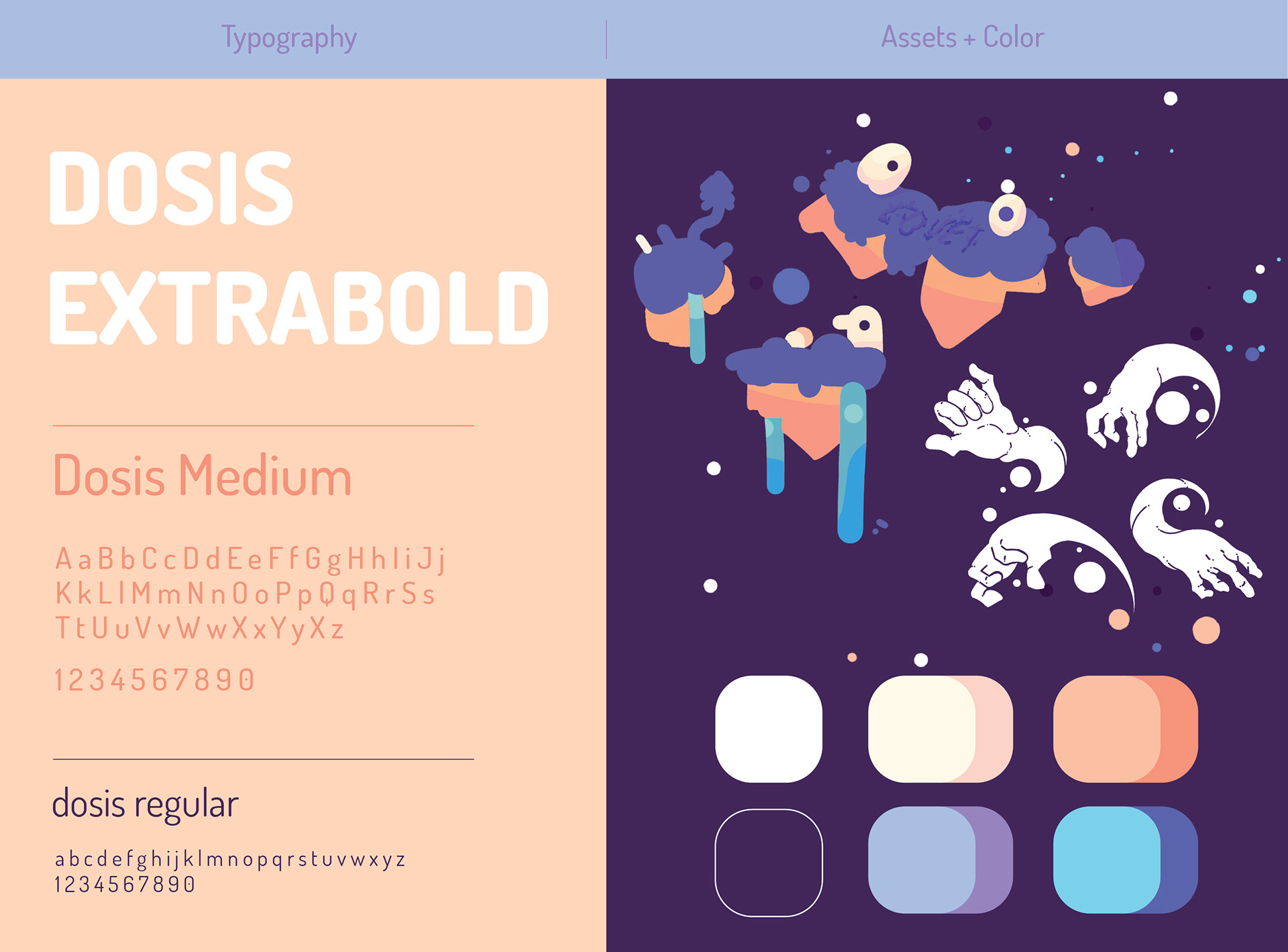 Illustrations of guitar-playing hands invite the listener into a mystical land beyond, complimenting the peaceful escapism that is home to music.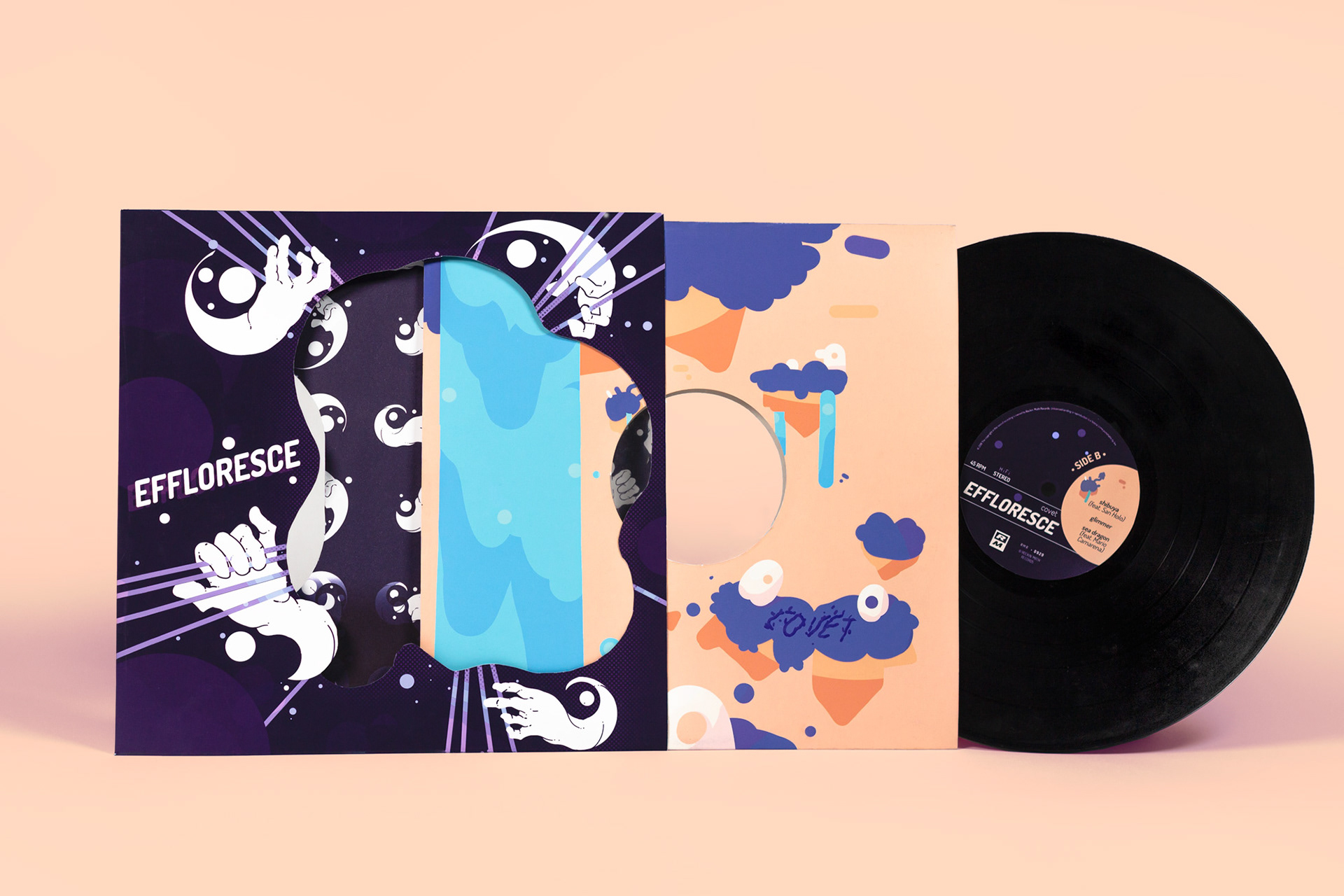 Vinyls, a classic medium, presented options in multitude and scale. Following the transportative theme of portals, an arcane opening is present on the front and back of the outer sleeve. This allows for the ability to see the vinyl label from the front and the track list from the back, all while adding a sense of depth. Lining the inside of the outer sleeve is a pattern of the guitar-playing motif.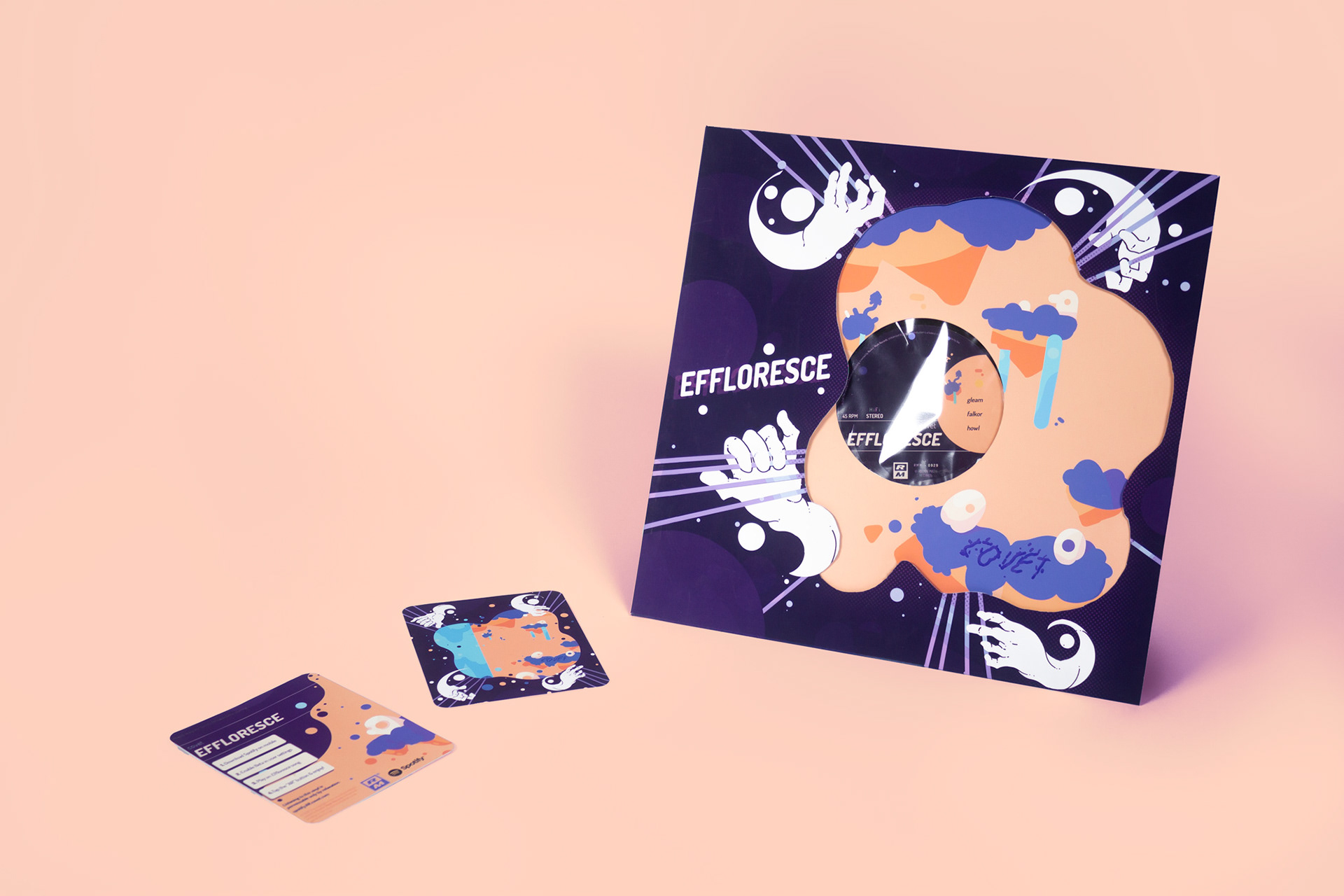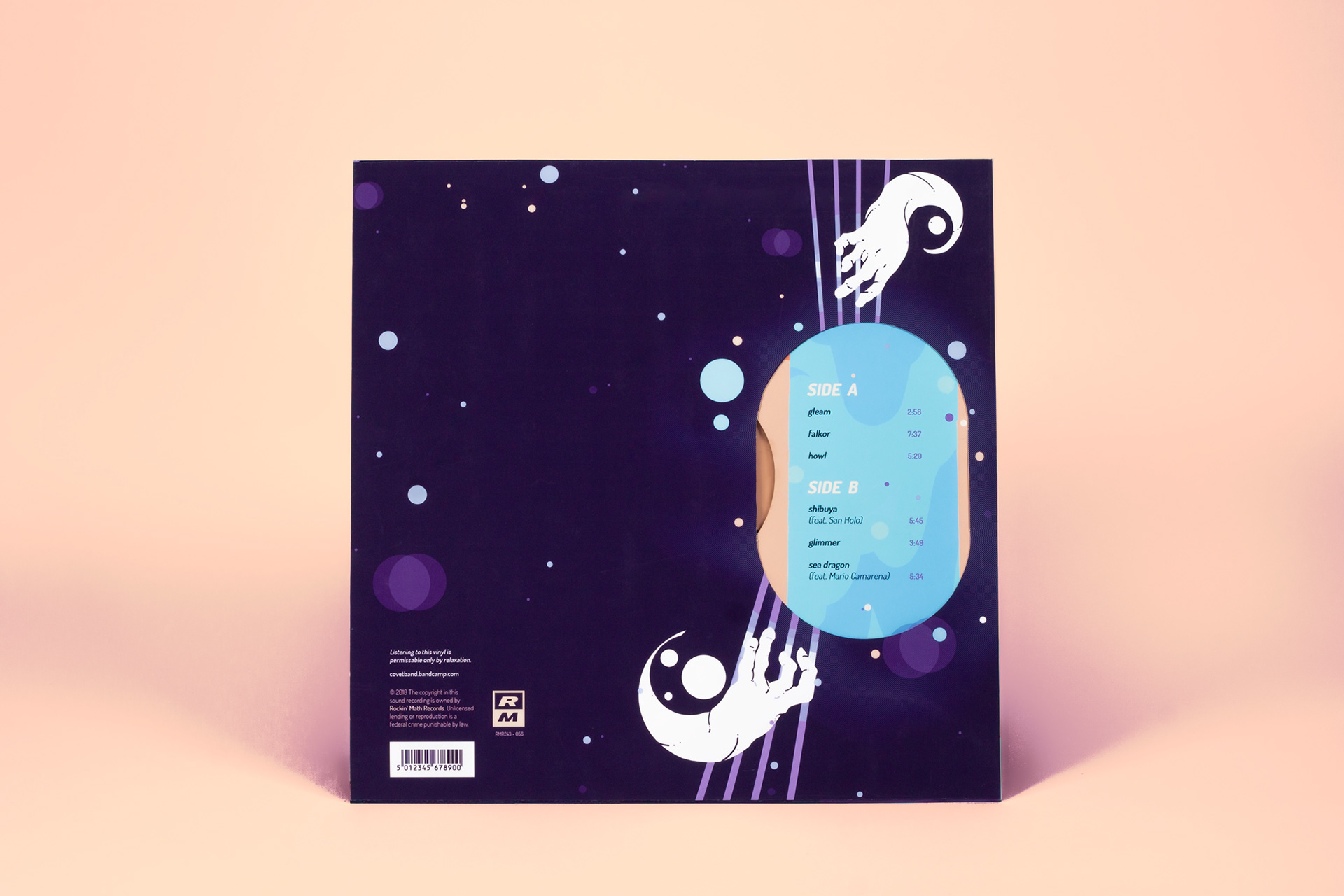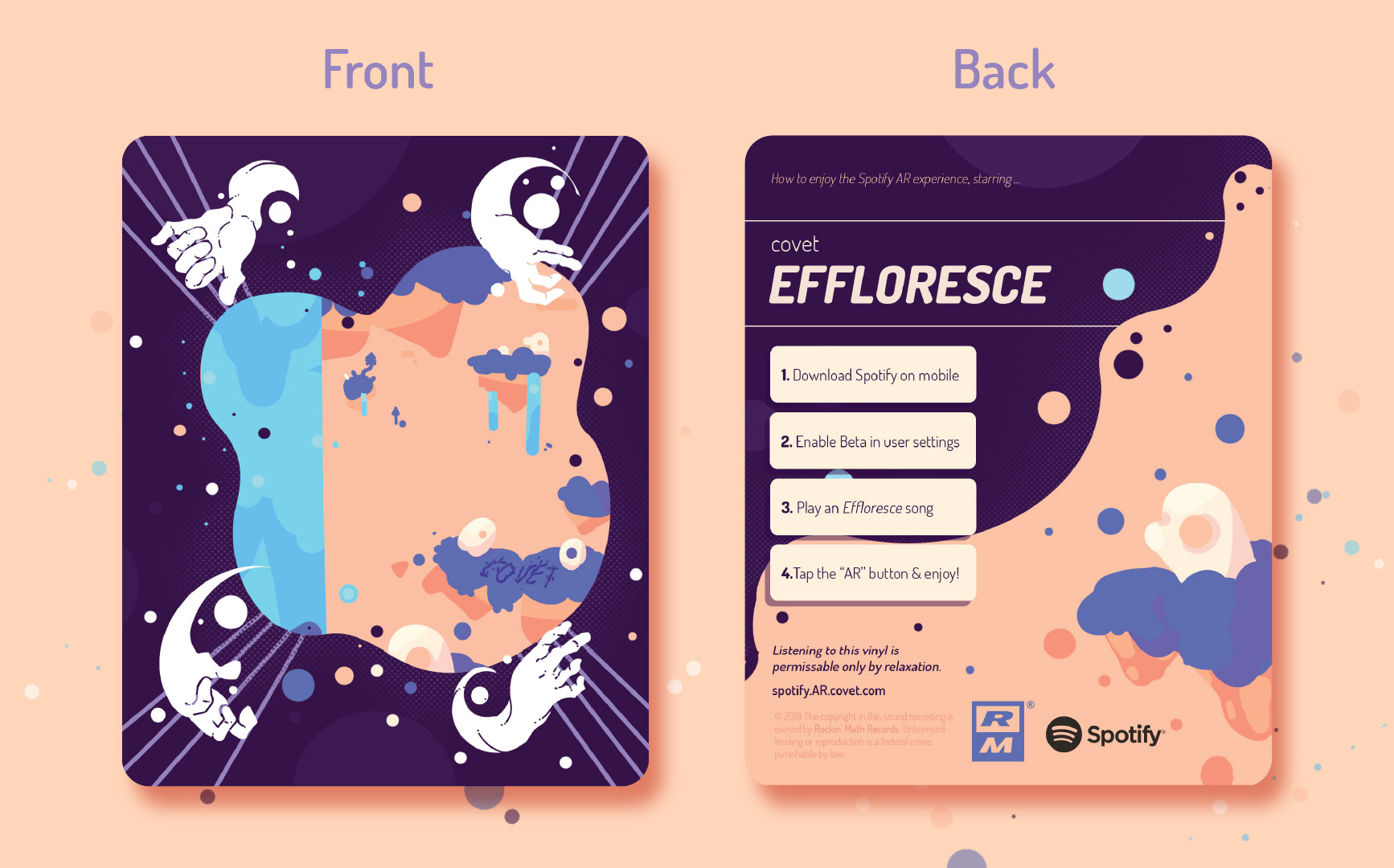 To act as both the physical landmark and the instructions for the AR system, this card comes included in the packaging. It also doubles as a mini print!
An owner of the mini print and the Spotify app can hold down on the album to access this extra special feature! Access to the album's tracklist appears through a thematic portal and tapping the floating islands provides an innovative form of song selection.