Hands On

is a tribute to the gateway between worlds; the video game controller.
From CX40 to Dualsense, t
his little e-book covers the iconic gaming device and its history, cultural impact, and possible futures.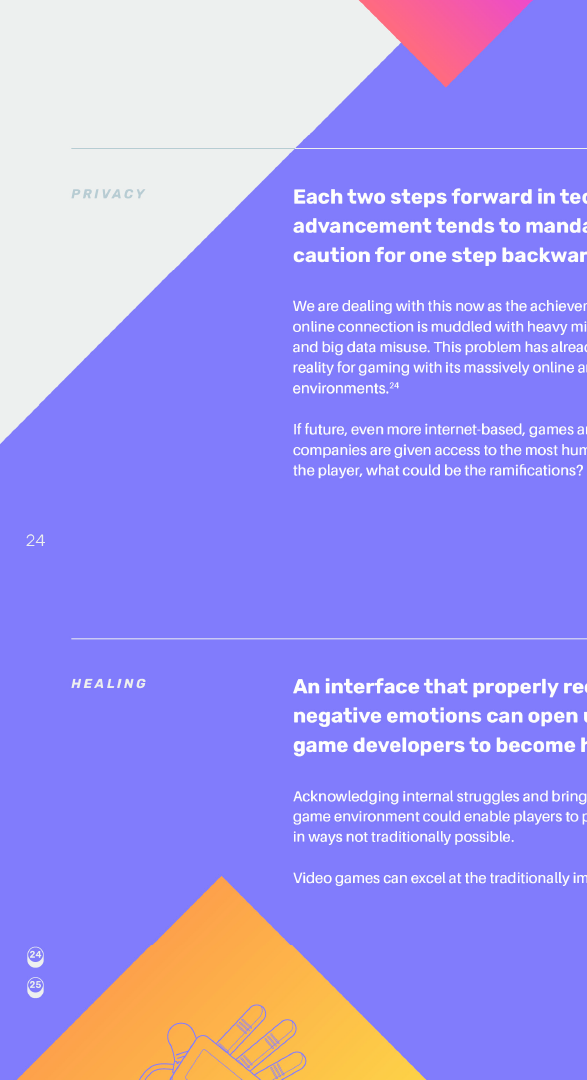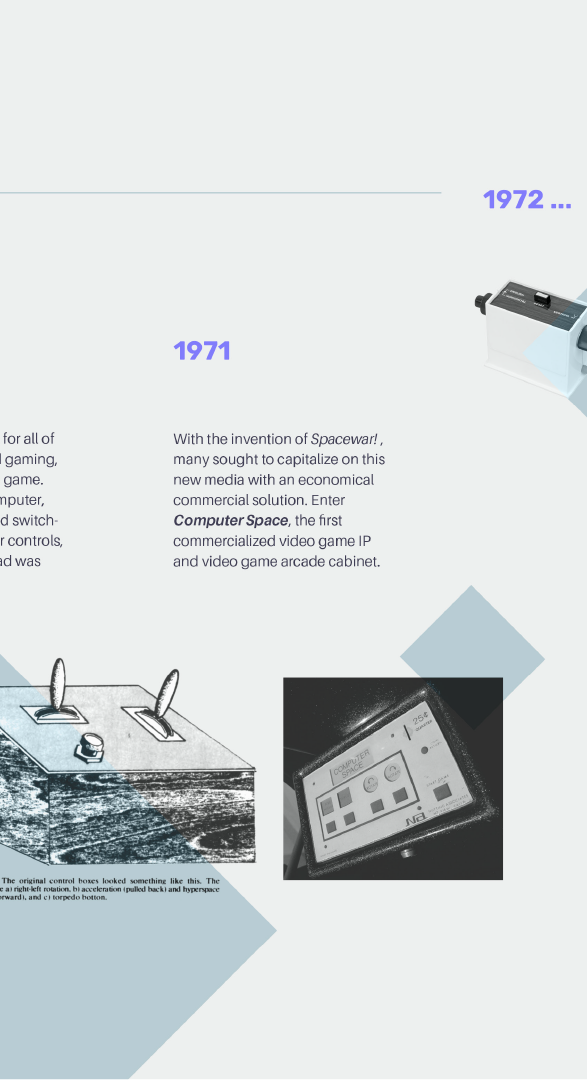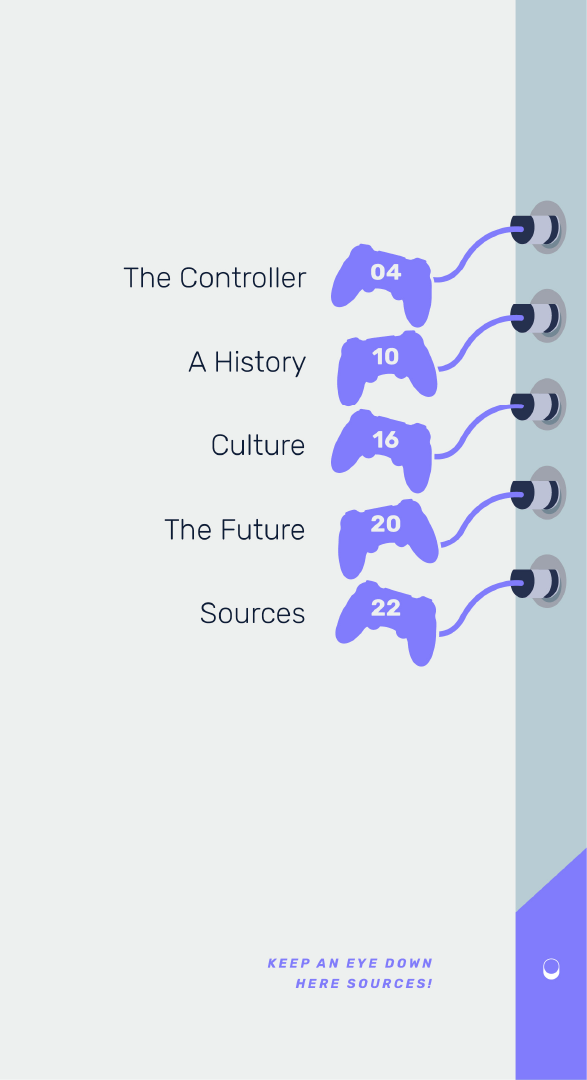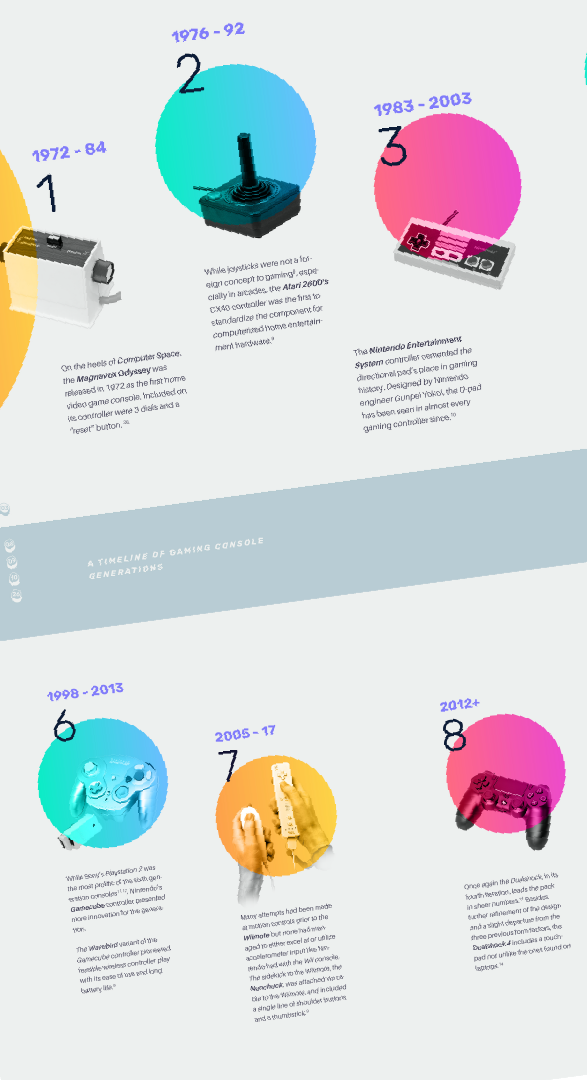 Design + write a short e-book about the videogame controller, covering its history, cultural impact, and possible future.
A bit of old + new. Inspired by the plastic controllers of old, an eye-friendly light grey was used as the main background color. Vibrant, energetic gradients push the tone towards modernity and beyond.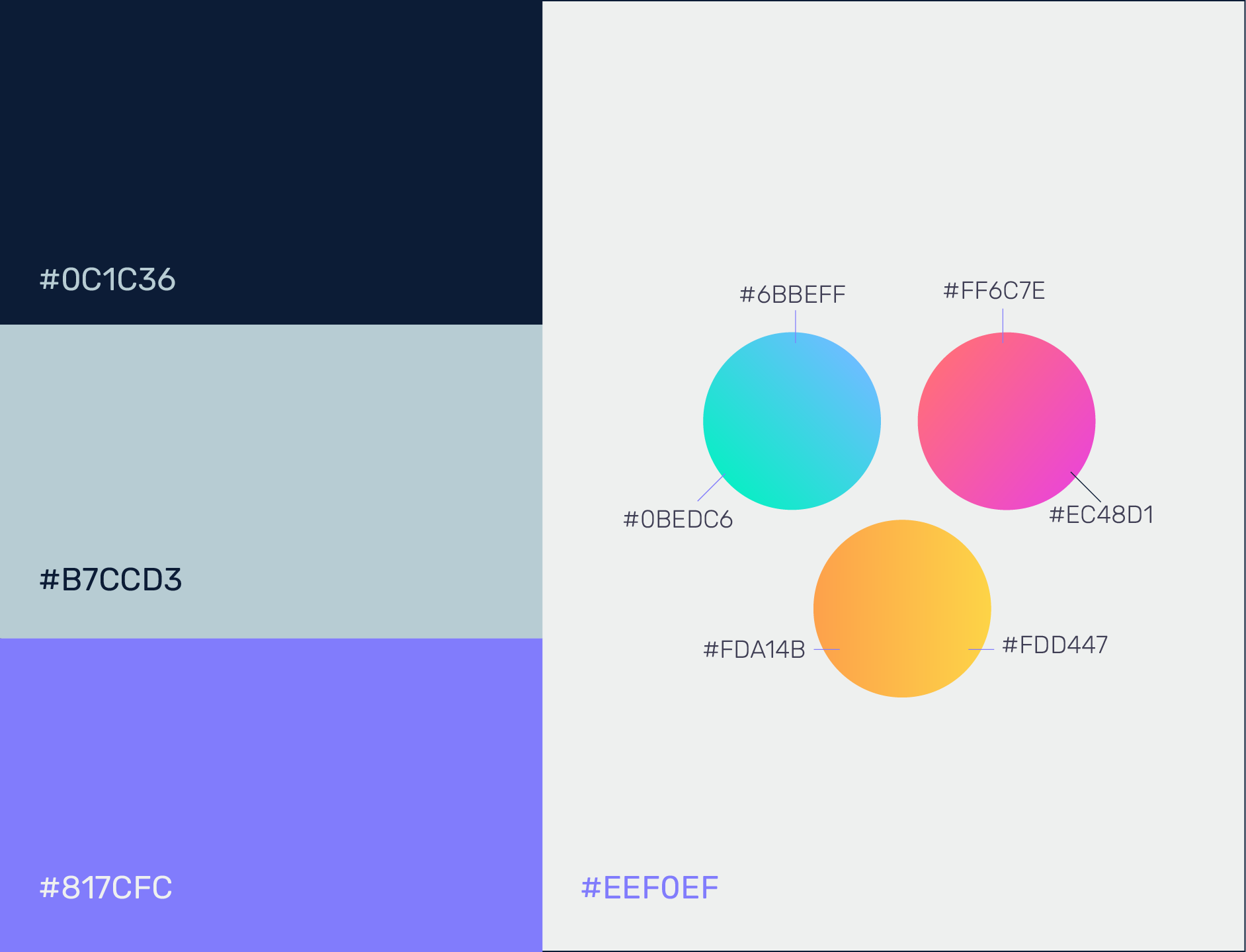 Technical style vector graphics that best show the evolutions in features and geometry of controllers.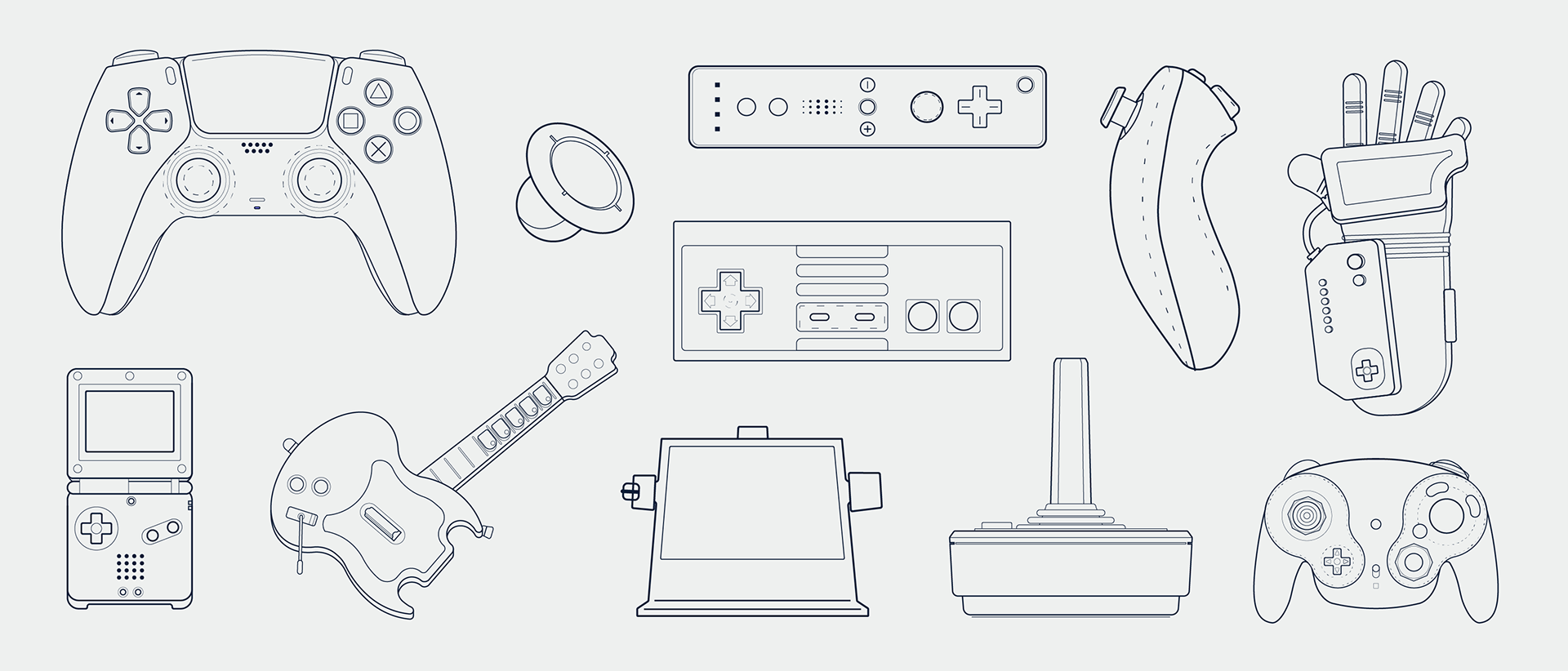 The Rubik and Aileron type families team up for a smooth reading experience that says, "This is about tech 

— 

gamer

tech."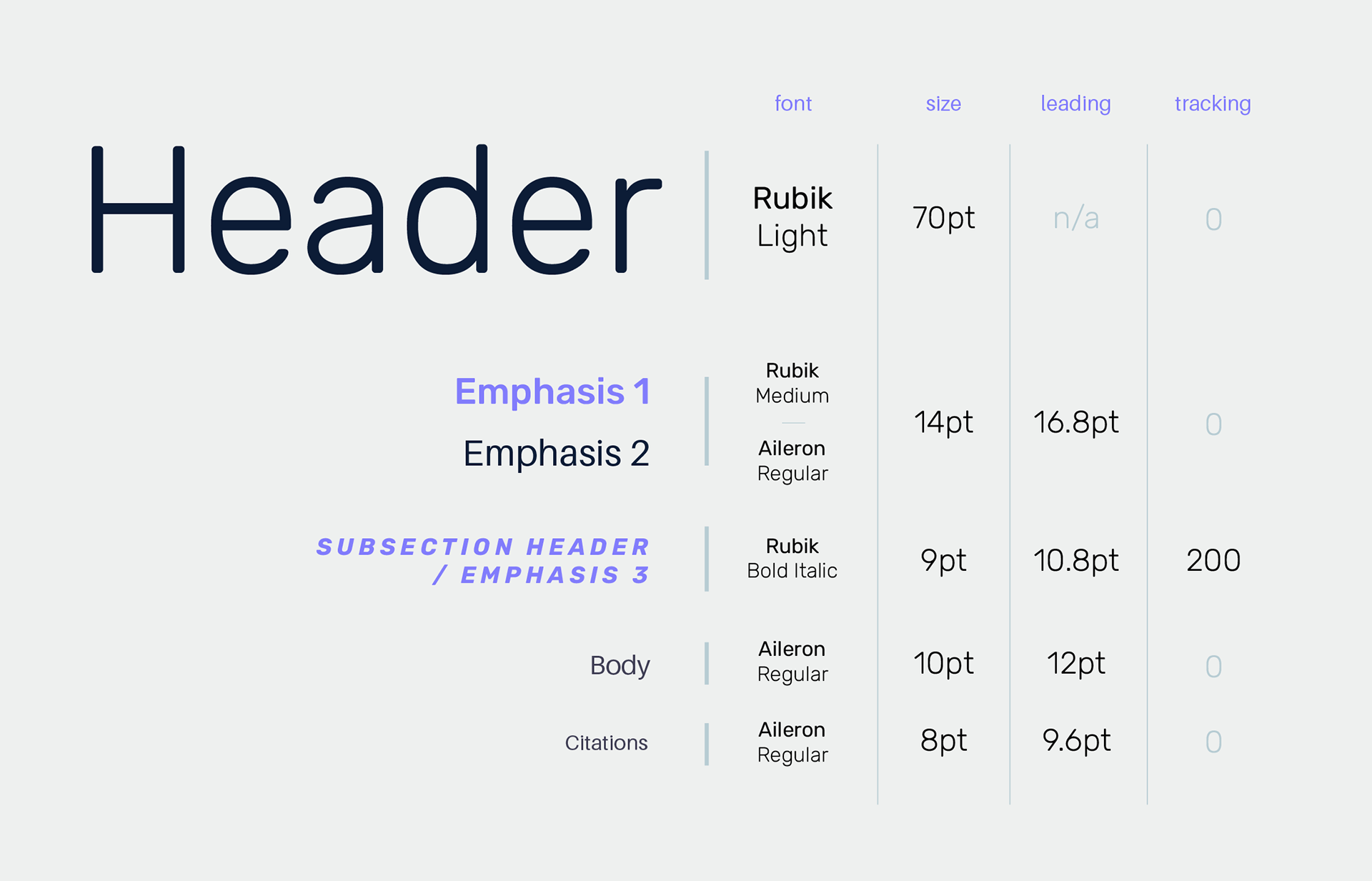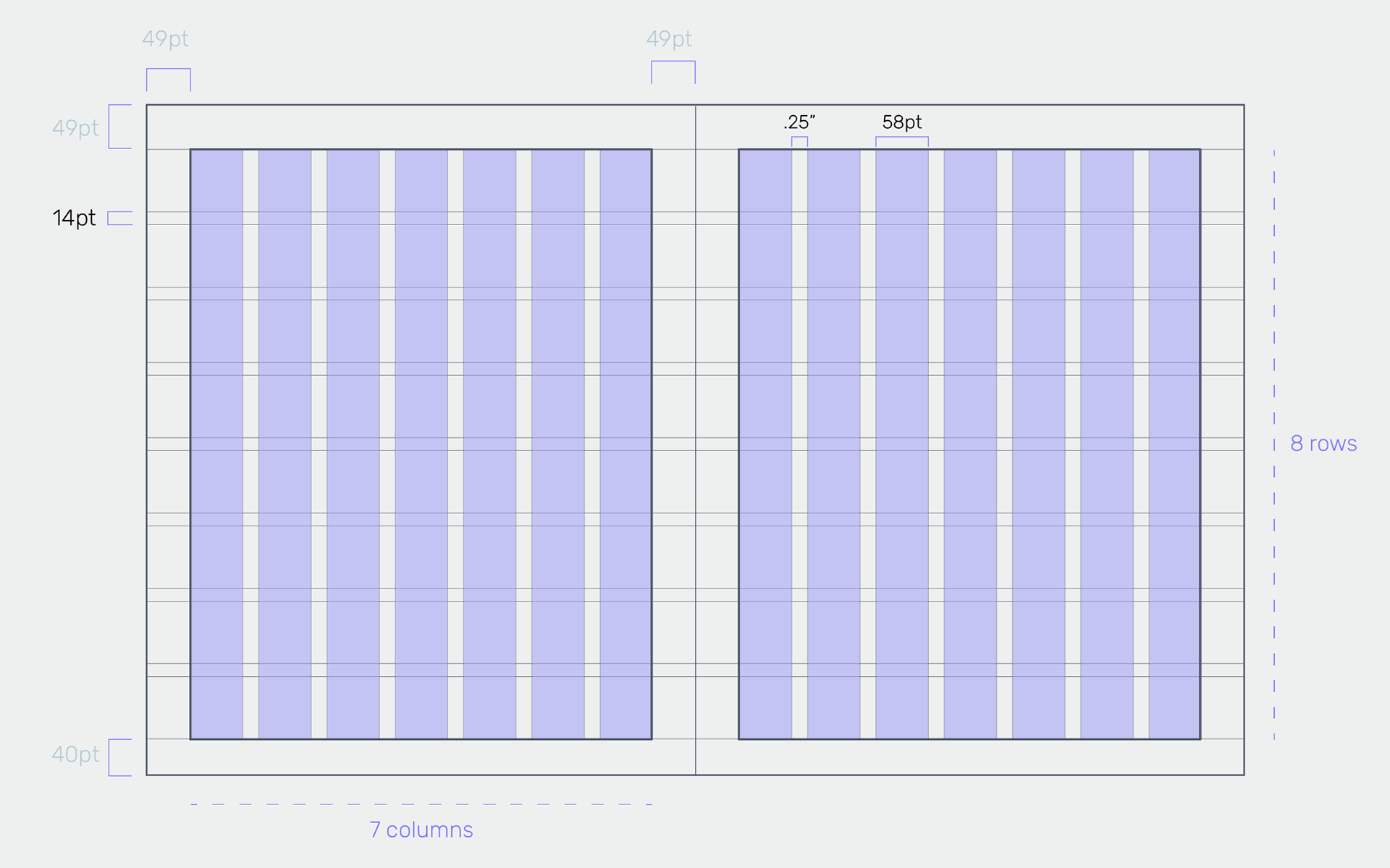 Front Matter + The Controller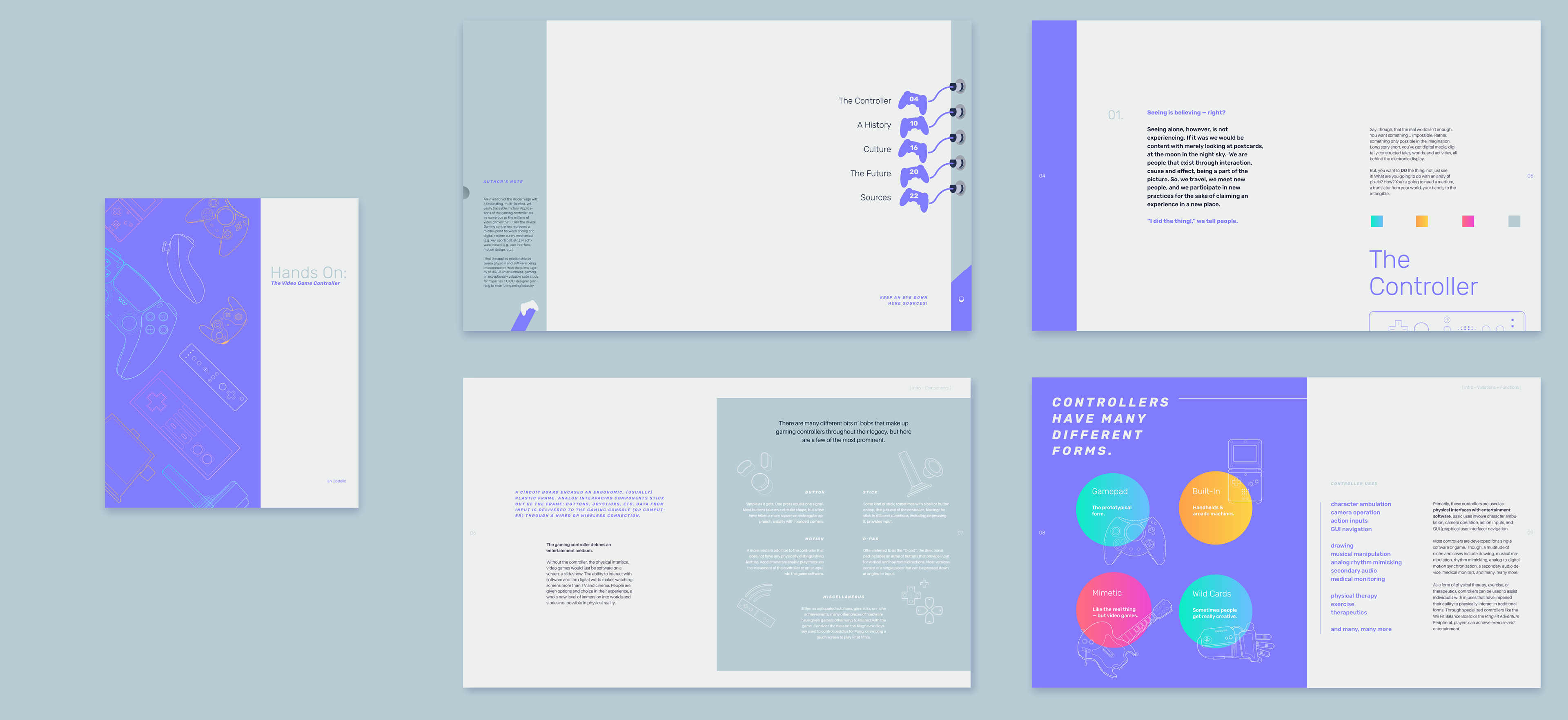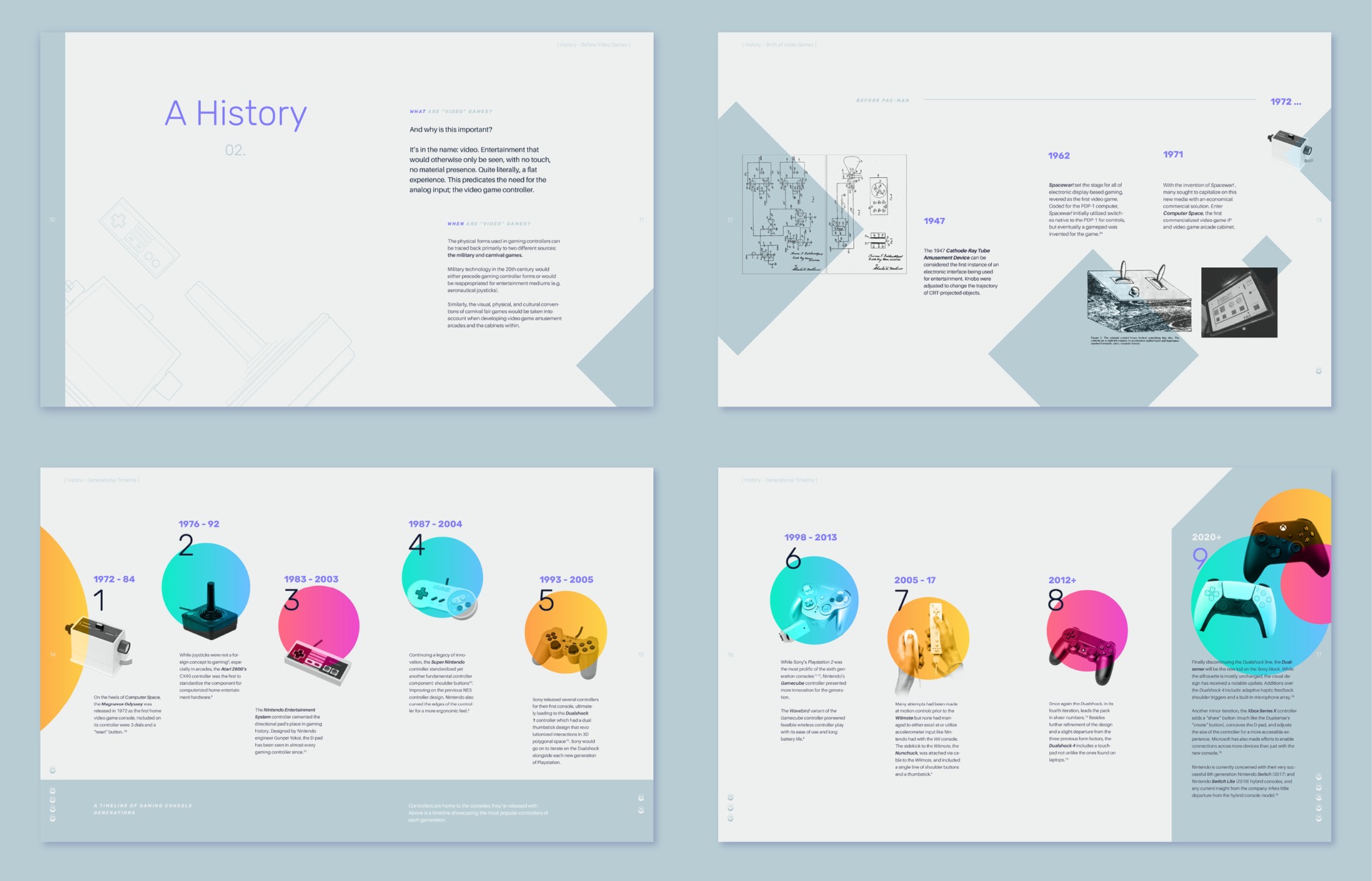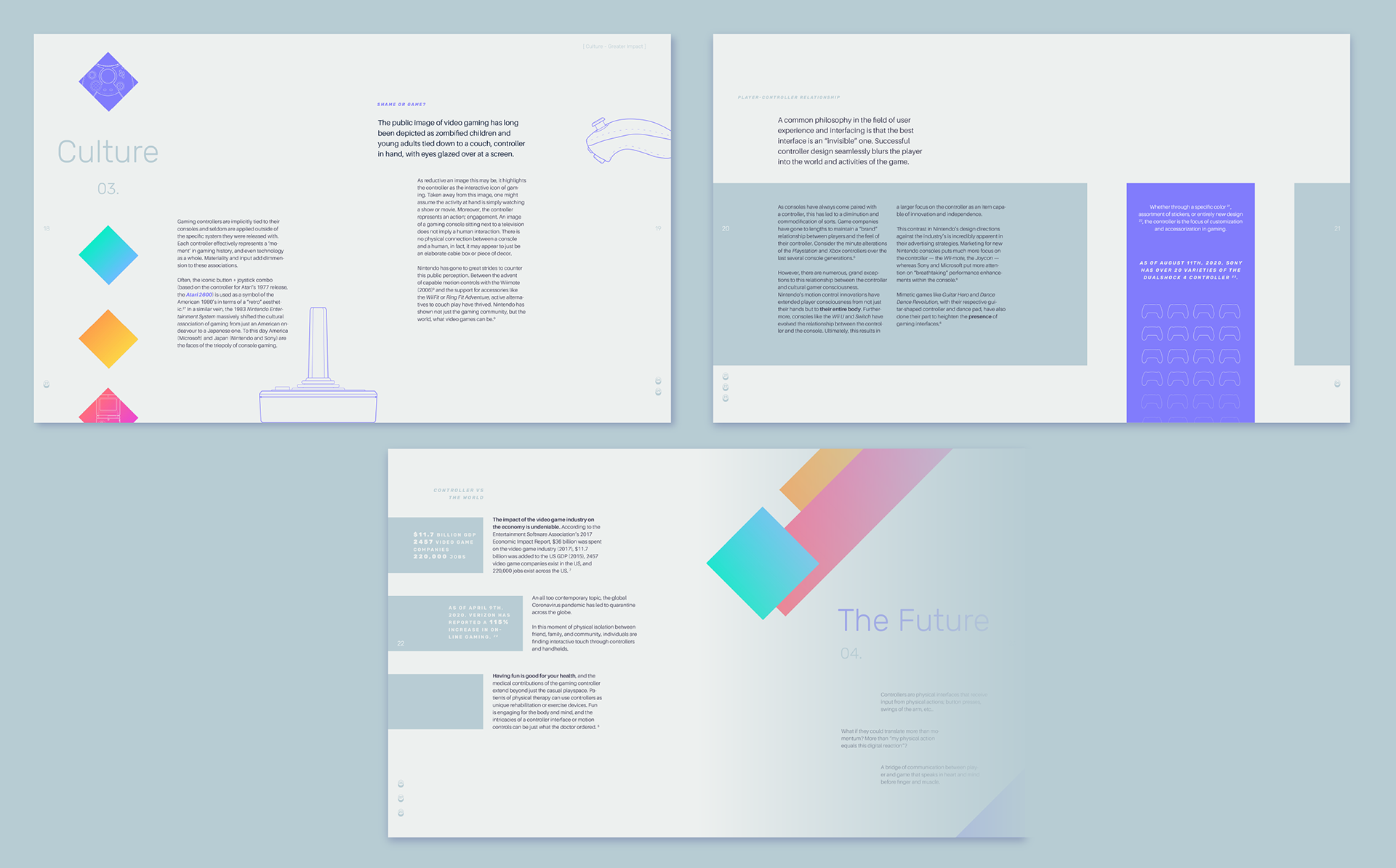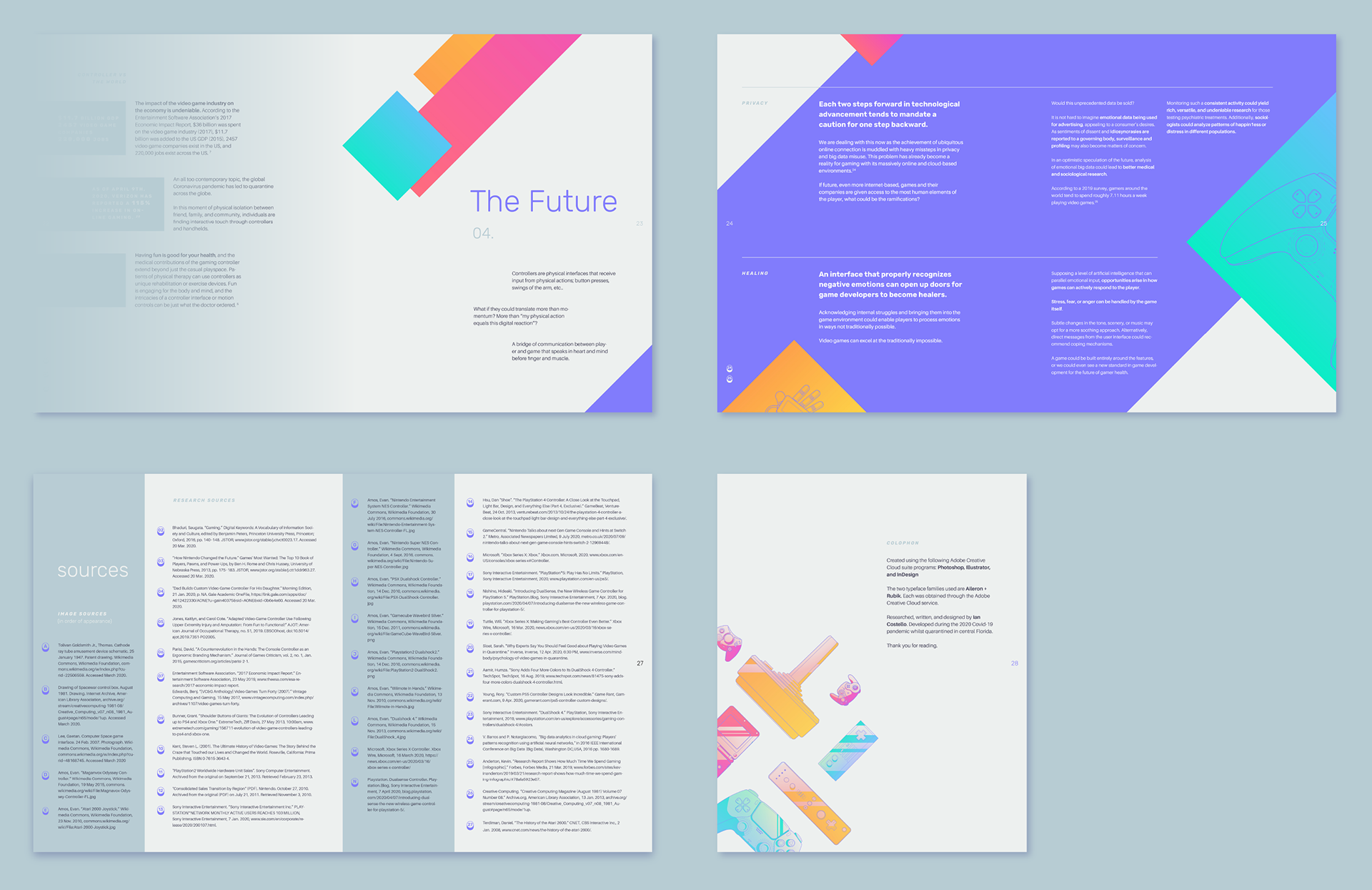 Take a flip around for yourself!