"Do you have any … typographers? No? Iterate!"
Survey the Array playfully broaches the tremendous gap between commonly known design canon and the ineffably rich, true world of design using the format of Go Fish. Players will be enamored with a cascade of shape, color, and vector portraiture. A parallel semiotic system motivates opponents to decipher each others' symbols and QR codes. Design novices and veterans alike are empowered to navigate through an extraordinary collection of designers.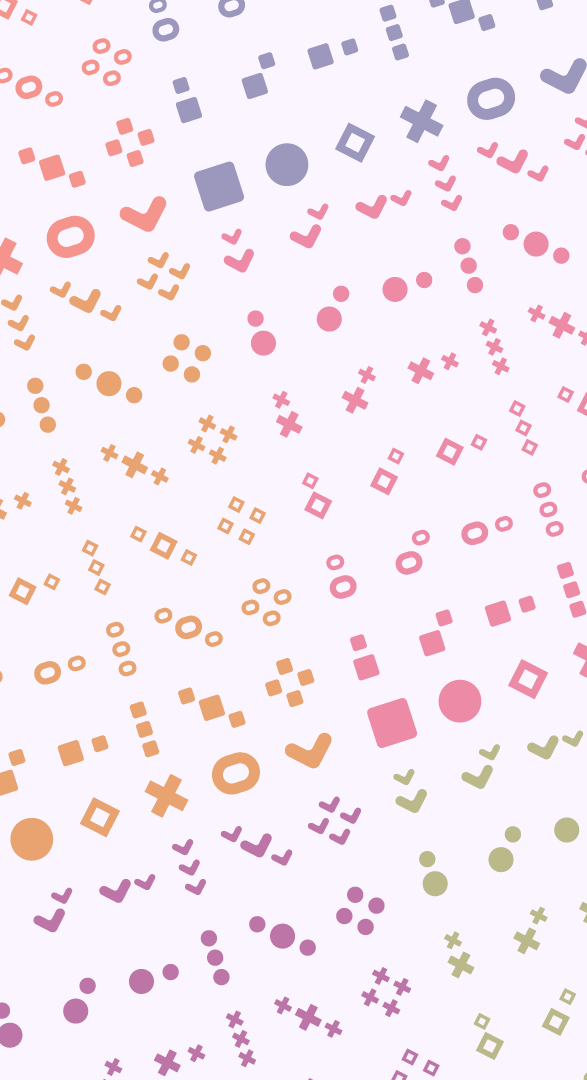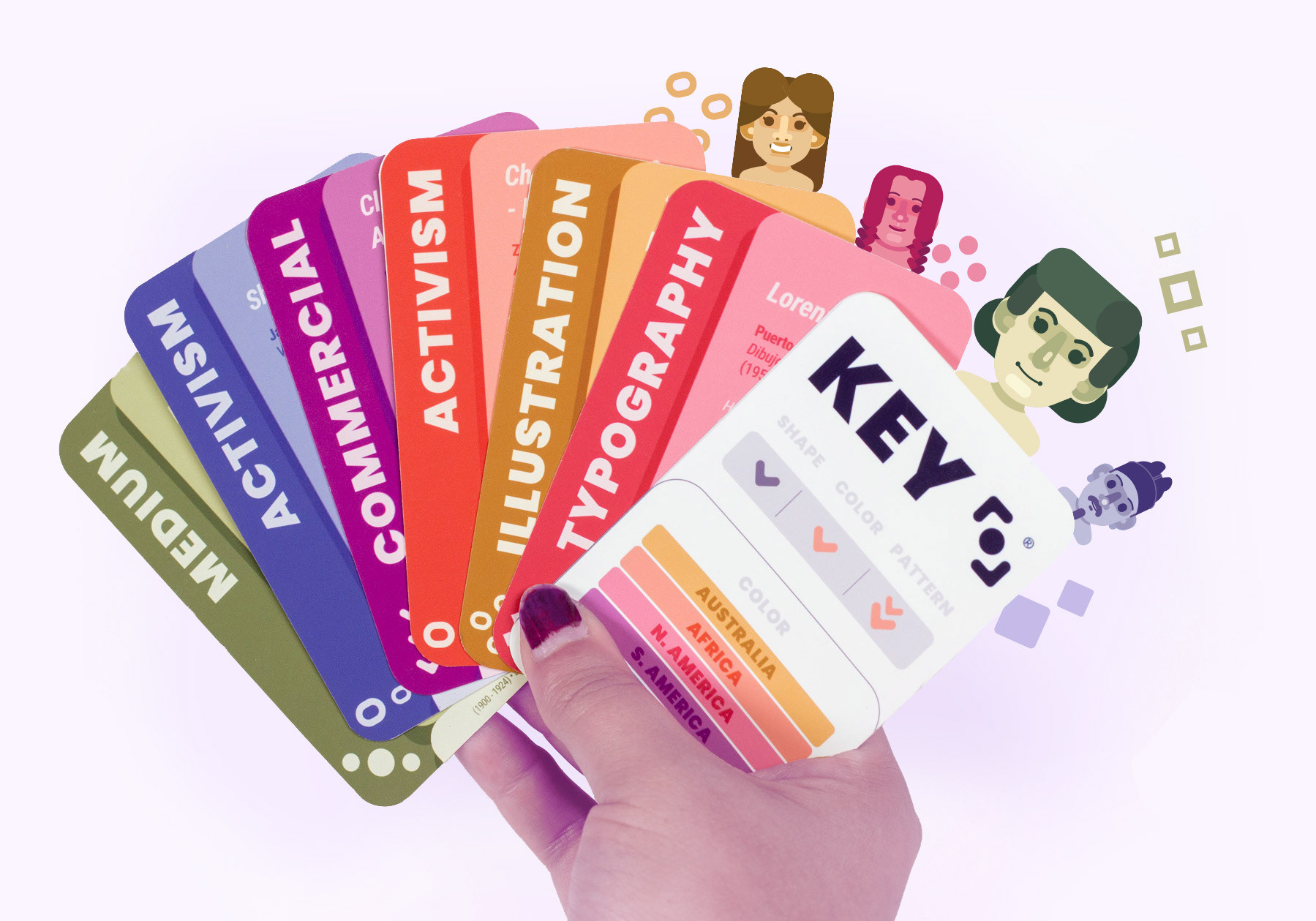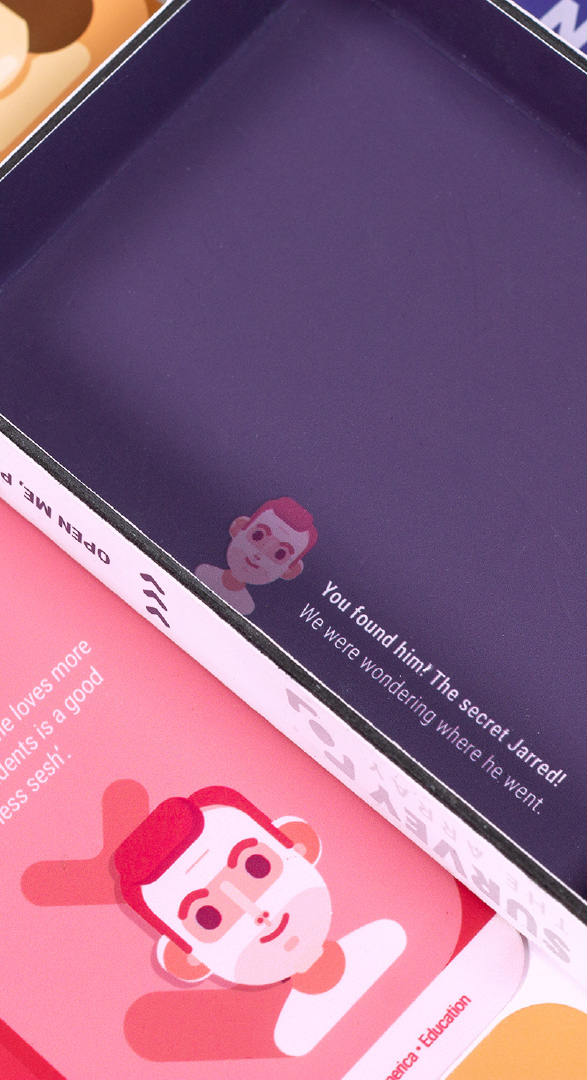 Create a card game which leverages visual and gameplay design to expand players' consciousness of graphic design canon.​​​​​​​

Concise, playful, and legible.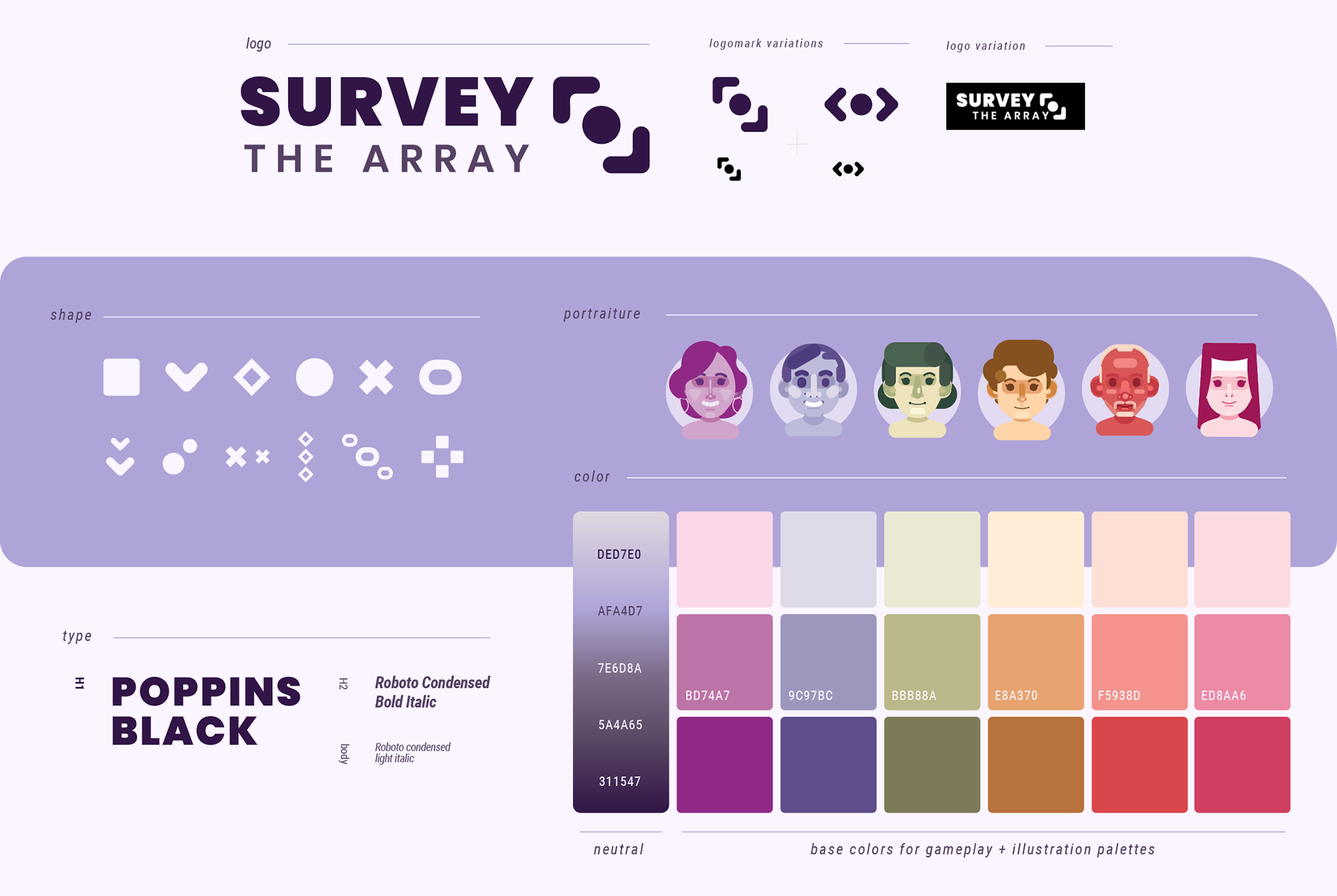 Using Go-Fish as a familiar base, players are challenged to match individuals of similar

contributions

to design. This behooves players to memorize the

face

, primary

contribution

,

continental origin

, and prominent

time period

of a given designer. 
These details are translated into a symbol-based code, allowing keen players to decipher the period and place of a designer from the back of their opponents' cards. Knowing these two factors can narrow down what to ask for in the "Do you have any ___?" phase of Go-Fish.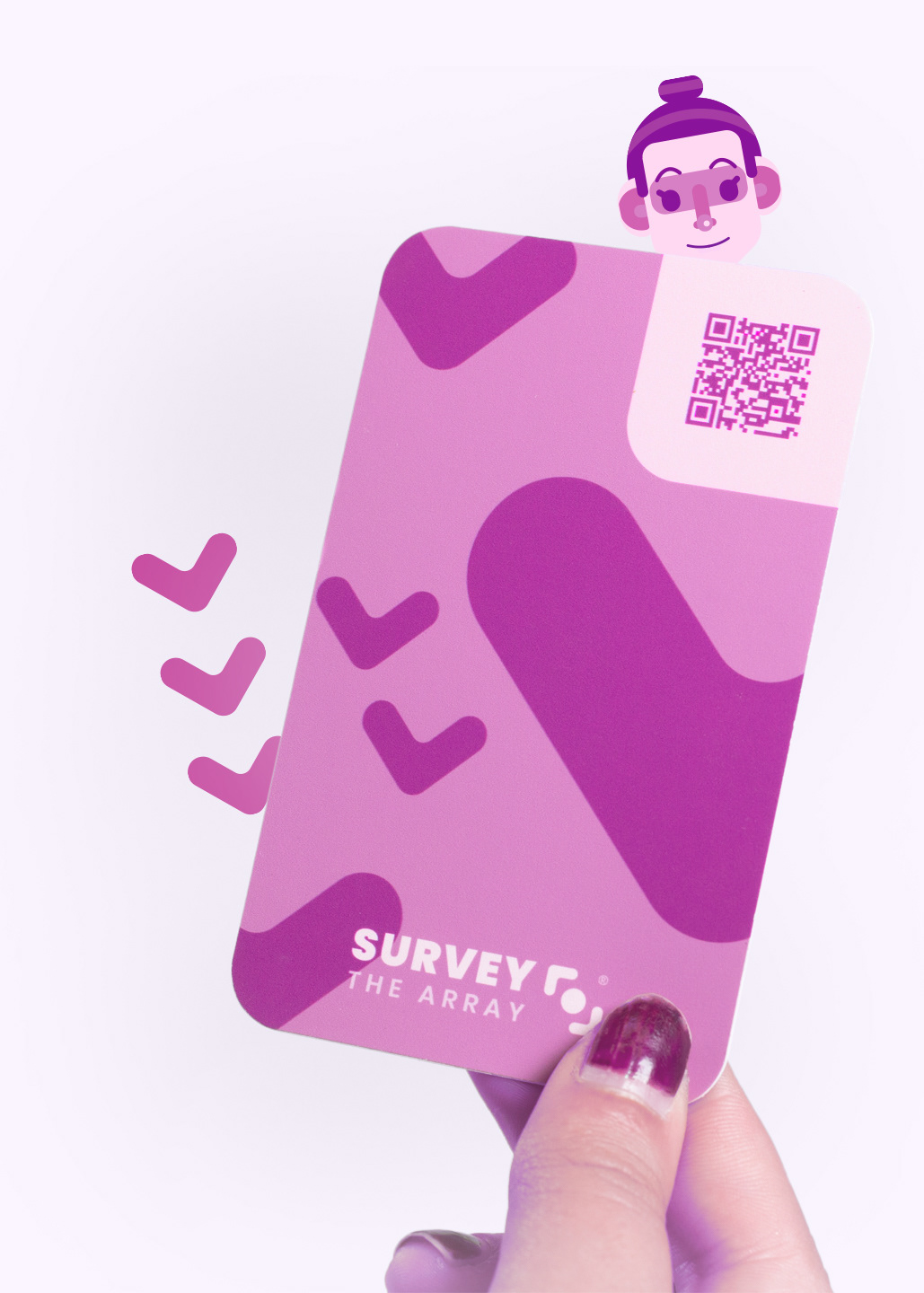 A grab-bag of unique designer details can be found on the front card face. As the critical factor for gameplay, the designer's contribution takes up the most space with all-caps lettering. 

QR codes pull up a web page with further details on the relevant designer. Go learning!

Running along the length of the card, players can easily see their all designers' contributions.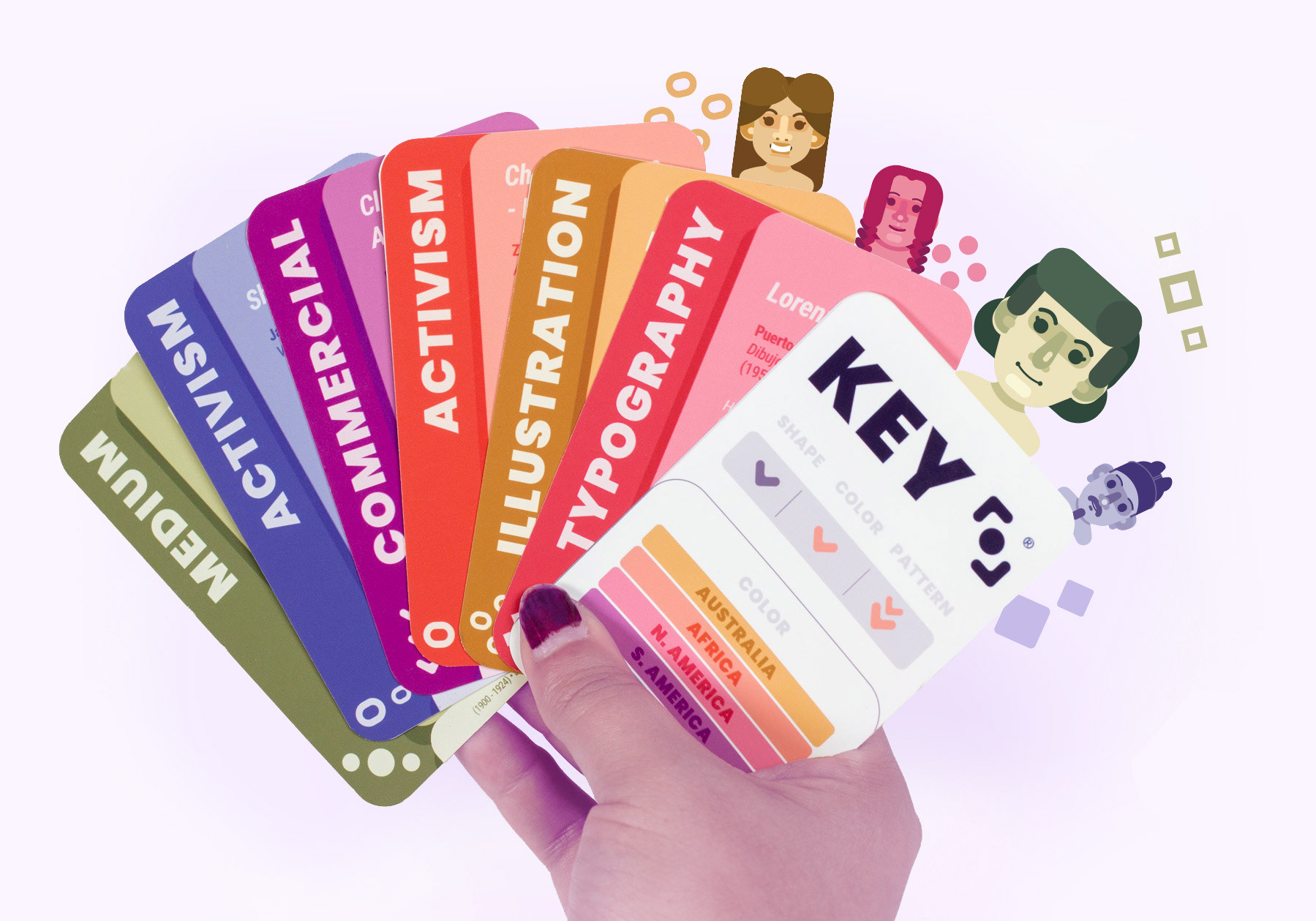 With over 200 possible symbol permutations the key card lends players a hand with deciphering.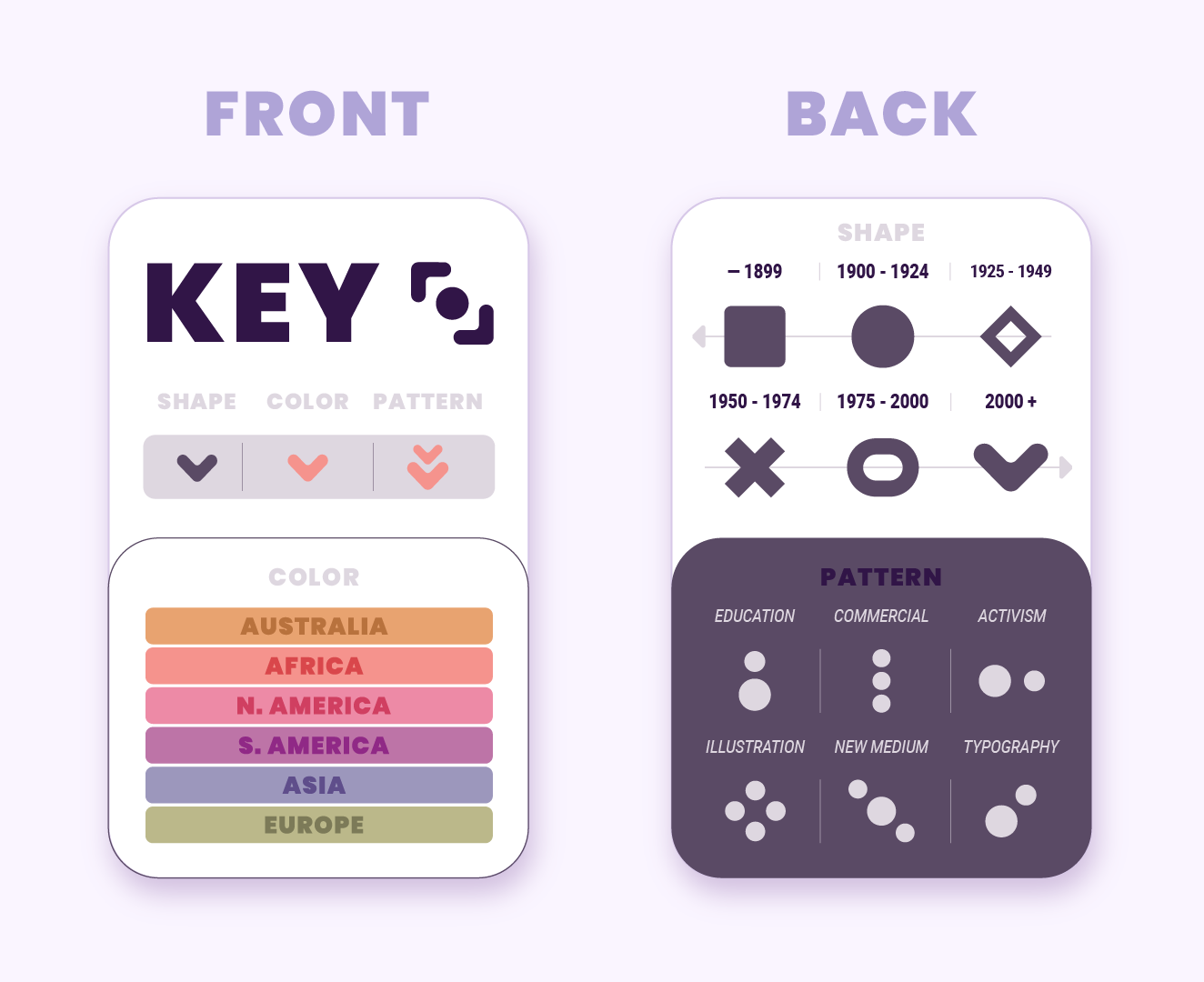 Packaging + Supplemental Material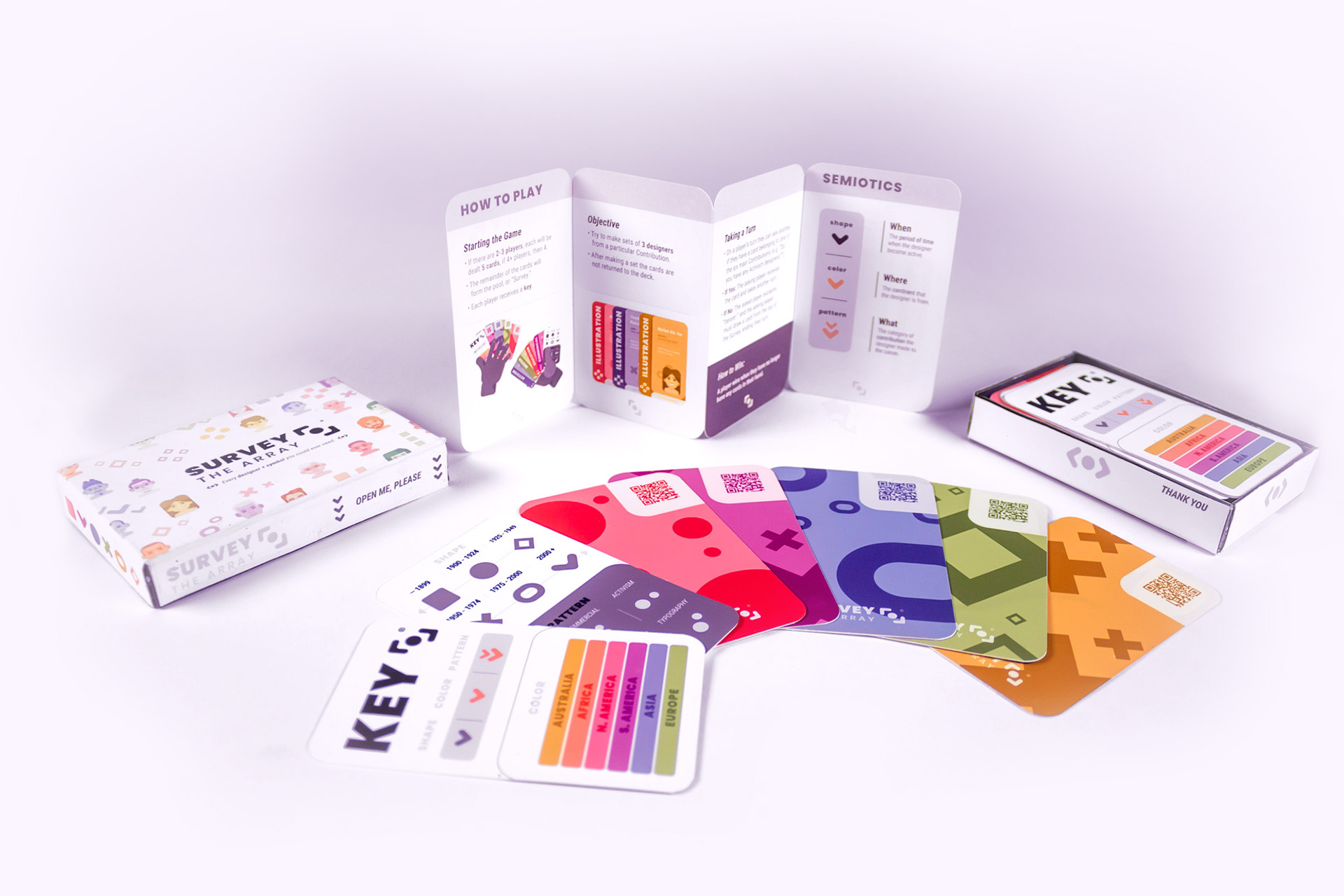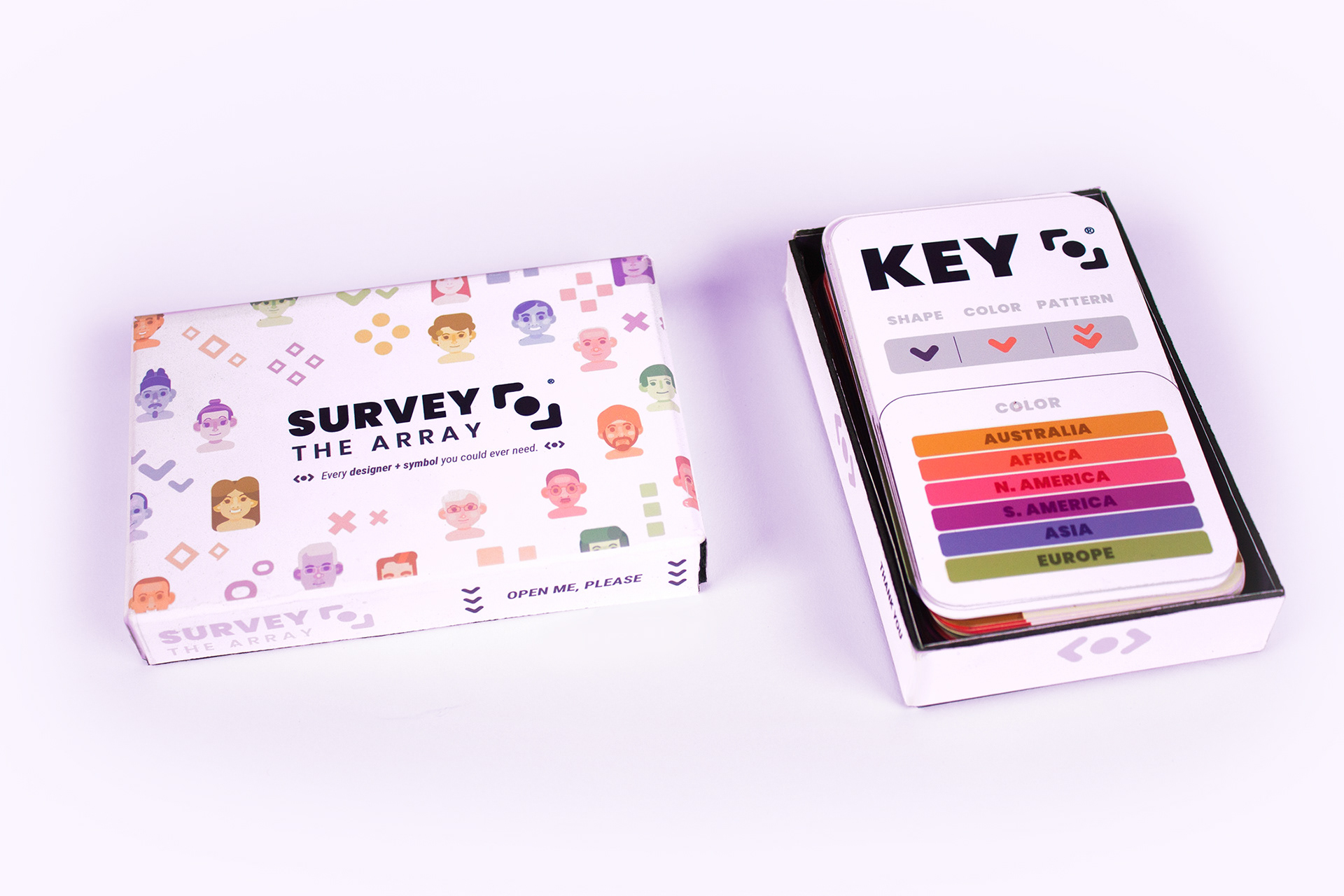 Simple and snug, Survey the Array's packaging gets straight to the point by showing a whole array of the game's designers and shapes.

Foldable and fitting right in the deck, the instructions help the players jump right in and draw awareness to the mobile companion.​​​​​​​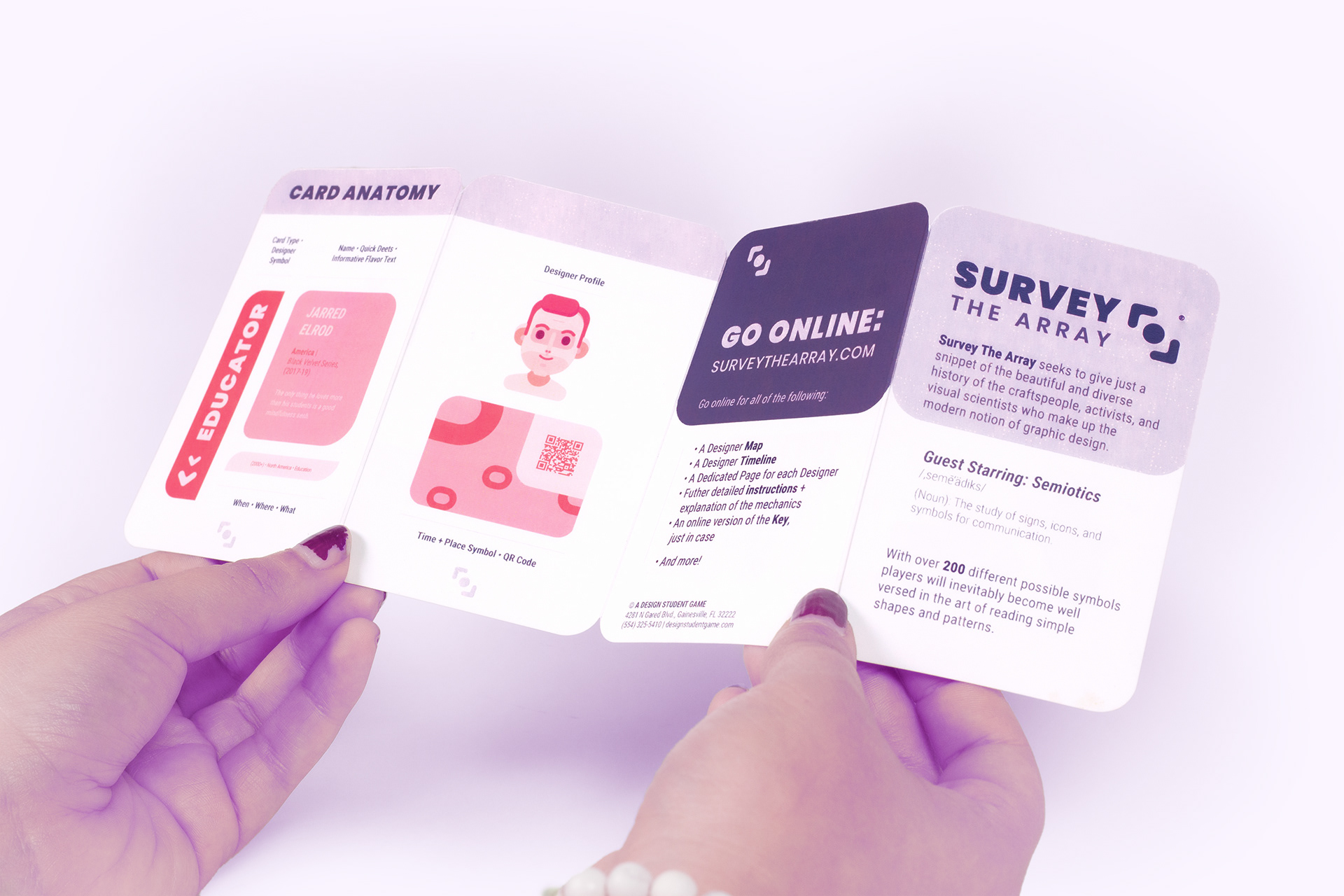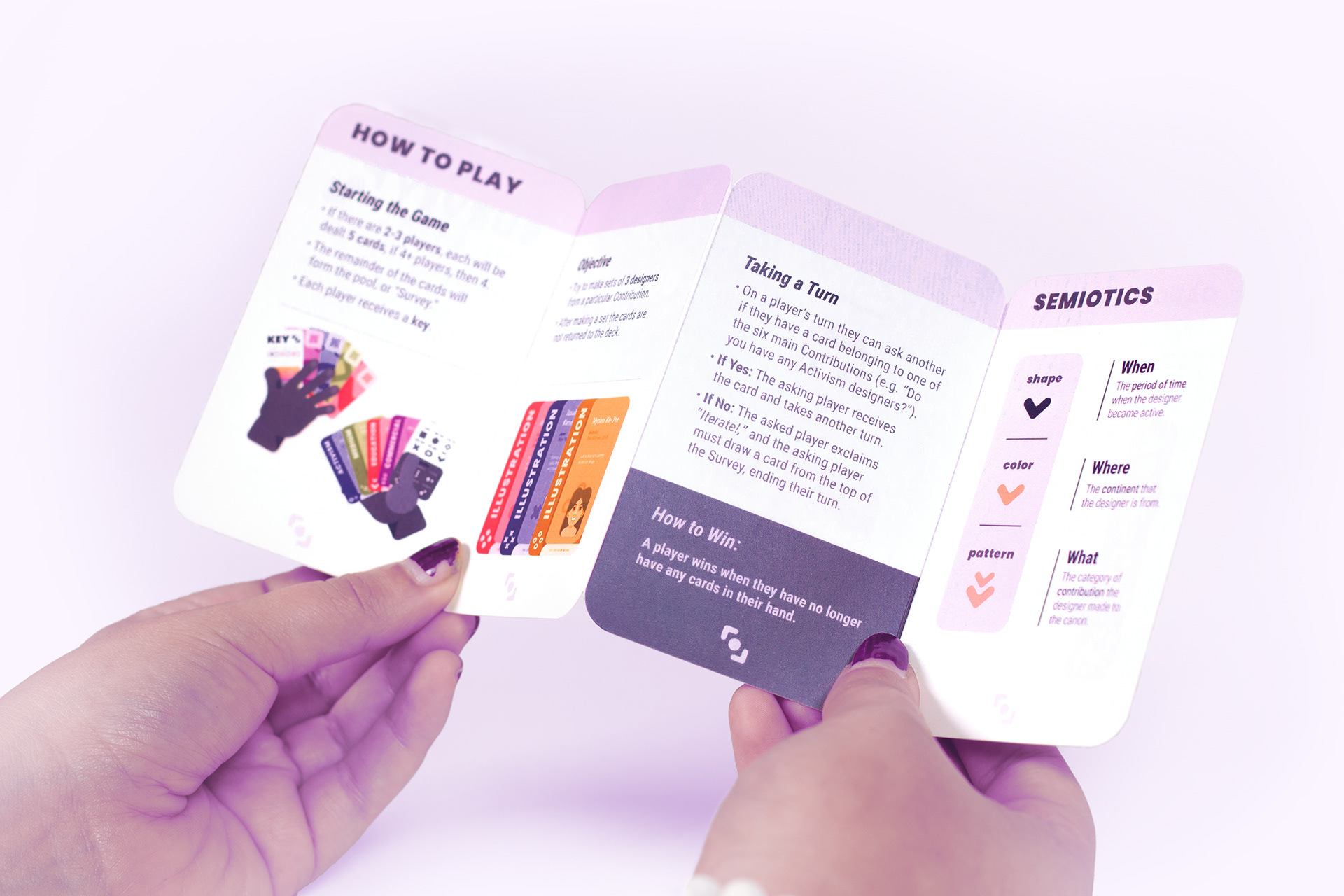 A print-free option for the key card and instructions. Curious players can also get an overview of all the game's designers from a geographic or chronological lens.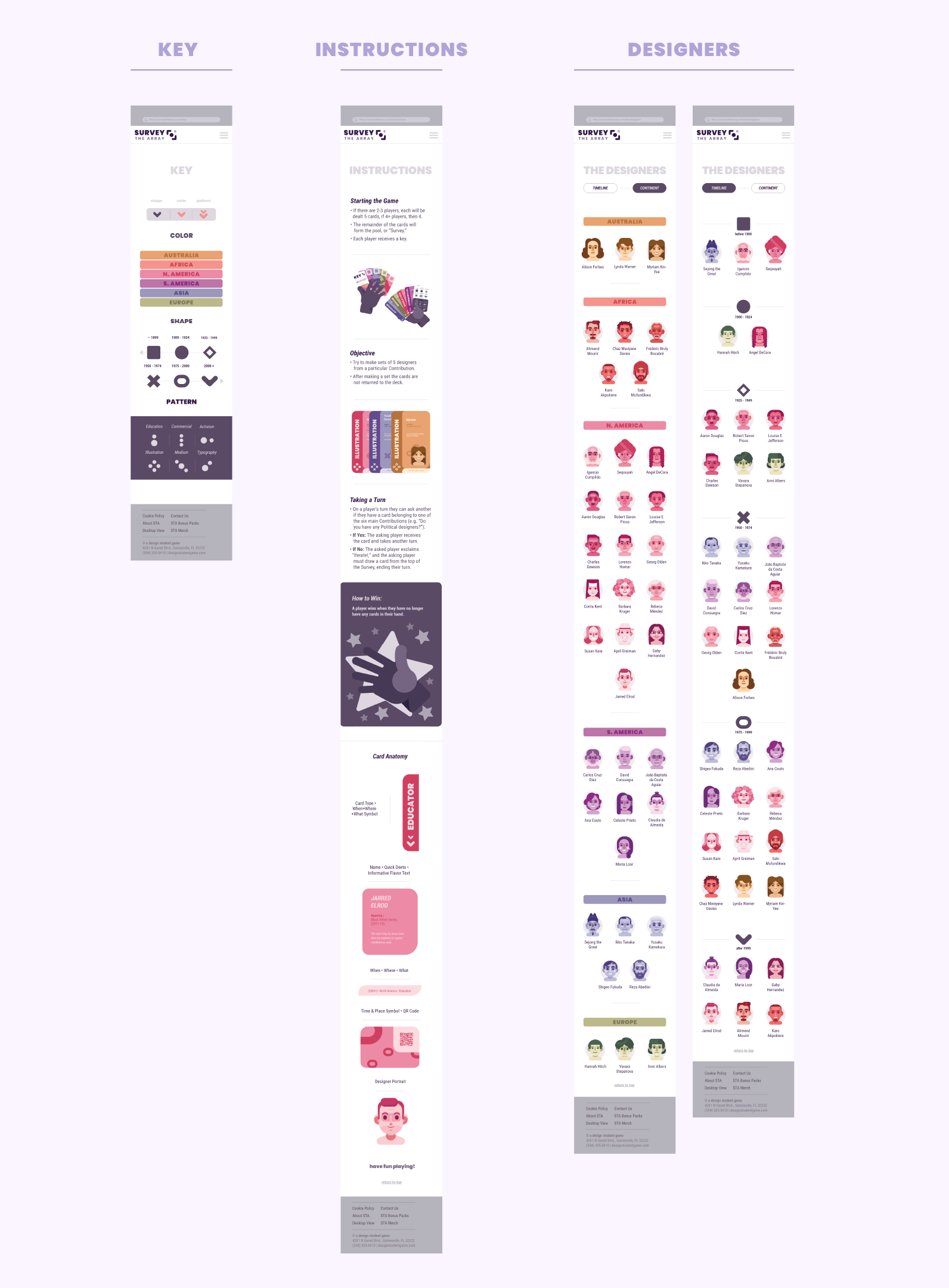 A fun, motion-packed ad to show off the many friendly and diverse faces of Survey the Array!